Buy Limited Edition Art Prints Online
Discover fine art prints on paper & canvas, in a variety of sizes and ranges at Artlimes. Decorate your home & office with stunning wall art prints online.
EDITIONS
by
artlimes
Limited Edition Fine Art Prints
with a Certificate of Authenticity
Handmade to the highest quality, printed, numbered, framed and ready to hang.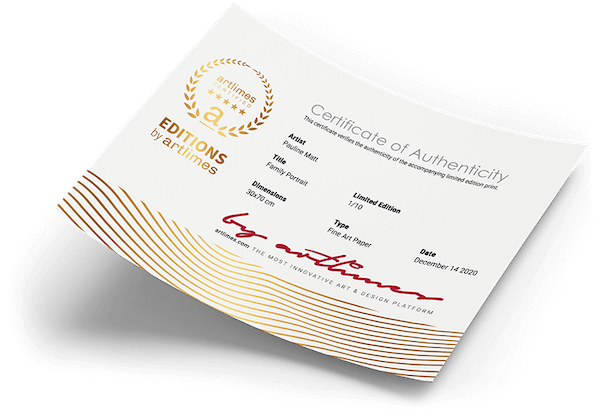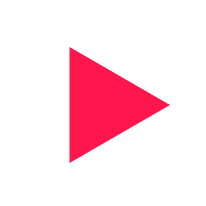 Made with and shipped from
Free shipping anywhere in the world
Different Types of Art Prints
Art prints are growing popular, especially among those who can't afford to get their hands on original prints or paintings.

At Artlimes, purchase limited edition fine wall art prints that are no less than the original piece of art. Our team houses various different types of prints online.
Digital Art
Digital art prints are made using emerging printing technologies and software in the world. The process is so fine and precise that one simply can't distinguish it from the actual art painting.
Etchings
Etchings are a nuanced and fine form of art prints that are usually made in black and white colour. It is an old intaglio printmaking process that includes the use of a stylus to create an image on a waxed metal plate. It is further acid-washed to prepare a grooved printing plate that can be inked for art prints.
Giclée Print
Giclée prints are one of the most popular online prints, especially among contemporary artists. It was first heard by printmaker Jack Duganne in 1991. It involves the use of high-quality inkjet printers that print microscopic dots of pigment-based, archival-quality ink on specially treated papers. As upto 12 colours can be used, one can't escape the depth and richness of the final prints.
Illustration
An illustration art print is a visual presentation of long text, concept or any process. It can be printed as posters, flyers, books, magazines, animations and even films.
Lithography
Lithography ( also known as stone printing) is an 18th-century printing process that is widely used for printing books, catalogues and posters. A lithographic image is made on a stone or metal plate that is treated to attract ink and repel water. A solvent provides the final touches and ink is applied using a roller. The stone is then put on a lithographic press and further pressured to produce final wall art prints. An exhausting process but guarantees top-qualoty wall art prints in large quantities.
Nude Art Prints
Nude art has drawn attention from prehistoric times, especially in Western culture. Reproducing nude art painting on paper or canvas only multiply the number of art enthusiasts and art collectors.
Poster Art Prints
Poster art prints are 2-D artwork that's reproduced on a large piece of paper or canvas. It came into existence; all thanks to the advances made in lithography and other printing-making techniques. Poster art has influenced politicians as well as artists, businesses, PR and marketing agencies.
Silkscreen/Screenprint
Screen printing ( also known as silkscreen printing) transferred a stencilled and inked design on a flat surface. A widely used printing method that can be done manually or automated. Screen prints reflect more vibrant colours, are brighter and last longer than other conventional prints online.
Visionary Art Prints
Visionary art prints take you beyond the realm of the physical world. They can easily be compared with abstract art prints which capture inexplicable formations of things surrounding us. It could be linked to our spiritual or mystical awareness of the world.
At Artlimes, we bring to you an amazing collection of limited-edition fine wall art decor prints online. Our art prints may be reproduced but they are as good as the original work.
Adding more value to your art collection or anywhere you use. Our framed art prints come with a Certificate of Authenticity.
Filter your art prints search with style, colour, size, orientation and price. You are a few steps away from owning one of the finest art prints in the world.
Enter the World of Limited-Edition Fine Art Prints
Artlimes is an award-winning platform that supplies limited-edition fine prints in the USA, UK and worldwide. Manufactured exclusively and in limited quantities, Artlimes prints are second to none on the market.
Our art prints are manufactured using Enhanced Matte Art (EMA) 200gsm, natural white paper. It produces an excellent-quality print online that no one can a single flaw from the original painting. The overall feel of the print is an absolute delight.
Our art prints are framed using high-quality wood, milled with simple clean lines and presented with a satin finish. Pick the size yourself or get a custom-size art print online.
Our art prints mount are "conservation grade", FSC certified, 100% acid-free, and will not discolour or fade with age.
Our canvas art prints are stretched and framed using a 12-colour Giclée printmaking process. Enjoy spectacular quality art prints that set you apart.
Create a distinct wall with fine art prints for your home or office. From old to contemporary prints'; animal to landscape photo prints; small to large prints; and so much more.
Those with refined taste in the artwork would be left impressed and in awe witnessing the online prints collection here. Keep checking the space to buy artist prints online from reliable and vetted sources worldwide.
Frequently Asked Questions
Art prints are reproduced versions of an art painting on canvas or premium-grade paper. They mimic an original piece of artwork, but nowhere less in value. Often they are made with such manufacturing precision and materials that no one can differentiate between art prints and original art paintings.
How are fine art prints made?
Artlimes provides limited edition art prints made using Enhanced Matte Art (EMA) 200gsm, natural white paper. It is a fine printing material that promises a smooth and clear finish to the image. Be it coloured or monotone images, expect stunning art prints from us every single time.
What's the size of the framed prints?
Our framed art prints have a square profile measuring 20mm (front face) by 23mm (depth from wall). Available in black, white and natural wood. You can get wall art prints online in different sizes from us. Continue shopping!
Are fine art prints worth investing in?
Yes, if you have a decent risk appetite. Like any other investment product, art prints' value appreciates or depreciates with time. They carry a market risk such as if the artwork becomes obsolete, the value will significantly drop.
However, if you are buying wall art prints for home decor or any gifting purposes, you are promised great value for money at Artlimes. Our online fine art prints can cost anywhere from £500 to more than £10,000.
So, shop what clicks with you and fits your pocket.
How to identify if the art print is original or not?
An original art print is manually engineered by an artist. Whereas a reproduced artwork is the end result of one of the printmaking processes.
At Artlimes, you can let all your doubts rest. Our online art prints come with a Certificate of Authenticity that speaks for itself. For more information, live chat with one of us or contact us.
We are more than happy to assist you.
How long does a fine art print last in comparison to a photographic print?
A fine art print can last for decades if kept in normal room conditions. In an otherwise case, an art print starts fading with every passing year. On average, fine art prints can outlive photographic prints by a decent margin because of the finest-quality paper used for the former.
Shop at Artlimes for fine art prints online sourced from artists, art galleries and art collectors around the world. We have sold millions of art prints by now and continue to do so.