Start selling to a global audience
Become a Verified Seller
It's free!
Start selling to a global audience
Become a Verified Seller
It's free!
Three steps to get you closer to your sale

Join Artlimes
Are you an artist, gallery, luxury brand retailer, or want to set up your art fair online?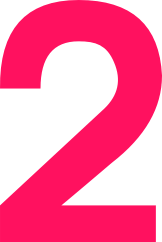 Create your profile
Enhance your online presence and gain international recognition.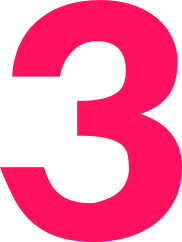 Start selling
Accept payments from customers anywhere in the world.
Artlimes is your global discovery platform
Get all the tools you need to grow your sellings and reach new heights

Complete Autonomy
You will have the freedom to create your portfolio and set your own prices.
You will have access to user-friendly tools for portfolio management.
We will never demand exclusivity.

Advanced Technology
& Automation
Enhanced search discovery through custom algorithms.
Sell in your local currency.
ShowroomHD Visualisation.
Custom return policies.

Credibility & Security
Acquire Artlimes Verified Seller status.
Secure banking.
Automated checkout fraud detection.
Provide Certificates of Authenticity.

Promotions & Marketing
Be featured in our creative inspirations.
Become a featured Curated Artist. Artists who are represented by galleries on Artlimes are also eligible to enter our exclusive list and be promoted through your gallery.
Real-time product analytics.

Sell Editions by Artlimes
Optionally sell high quality limited edition prints of the original artwork listed.
Editions are supplied by Artlimes UK ready-to-hang with custom framing and glass and a branded Certificate of Authenticity.
Copyright remains with the creator.

Expert Support
Continuous support by our team of experts via live chat or email.
Start Selling
Reach out to a global network of
interior designers

,

architects

,

collectors

and

art enthusiasts

.

Account Selling Fees
It looks like you are in the United Kingdom!
See all fees based on your country.
*only if the buyer's currency is different.

Register to begin
Start by creating a new shop and adding your first artwork.
---
What's in a listing
A listing contains all the information about your artwork, such as artist, date and a High Definition image.
We're always here to help
From taking photos and uploading the perfect listing, to shipping and handling, our support team is here to help.
Who can sell
Artists, galleries, luxury retailers, art dealers and collectors are all welcome to sell on Artlimes.

Buyers place an order
We'll notify you when a new order is placed. You can reject it or accept and confirm payment.
---
Who can buy
From anyone with an interest in art, to companies and serious collectors.
Keep your buyers updated
Update the status of your order and the buyer will be notified automatically.
How buyers pay
Buyers on Artlimes pay for their products and shipping costs in their favourite currency using a credit or debit card.
Flexible return policies
Offer custom terms and conditions to handle returns. Artlimes will assist you in the return process. Disputes and fraud are automatically reversed and a fee of £15 is automatically deducted. If you submit evidence against the dispute and it is found in your favour, Artlimes reimburses you for the dispute fee.

Finalise your order
We make the process of shipping and handling an artwork as easy as possible for everyone.
---
What are my shipping options?
You are free to choose the carrier of your choice for shipping, this way you can control pricing and delivery options. We strongly advise you to choose an option that offers trackable shipment to secure safe delivery and returns. Each product has a separate shipping profile which is set up when uploading a new product for sale. The cost of shipping options are chosen according to destination and sizing of product.
Rates and fees
Listing artworks is completely free. Artlimes takes a flat 7% seller fee on the sale. Transaction costs for processing payments are 4% + £2.5 and finally when a user pays in another currency than your shop's, a 2.5% currency conversion fee is applied.
Plan ahead for packaging
You only have to follow our packaging guidelines to make sure your package is safely handled. We are introducing shipping insurance soon, so your buyers can choose to have their artworks insured.
How you get paid
Payments are automatically processed when you confirm an order. Our scheduled payouts are instant following the delivery of your package and usually take 1-5 business days to reach your bank account.
Banking support for sellers in 41 countries
Your shop can be anywhere in the world, as long as your bank is located in any of the following countries:
Australia
Austria
Belgium
Brazil
Bulgaria
Canada
Switzerland
Cyprus
Czech Republic
Germany
Denmark
Estonia
Spain
Finland
France
Greece
Hong Kong
Hungary
India
Ireland
Italy
Japan
Lithuania
Luxembourg
Latvia
Malaysia
Malta
Mexico
Netherlands
New Zealand
Norway
Poland
Portugal
Romania
Singapore
Slovakia
Slovenia
Sweden
United Arab Emirates
United Kingdom
United States
Start selling in your local currency

Next countries to be released
Croatia
Liechtenstein
Gibraltar
Philippines
Sign up to be notified about your country
We'll email you as soon as we launch in your country.
Give unique experiences to your buyers
Enter your shop name to get started

Artlimes is the global Art & Design Marketplace. It's where you buy art online, prints, original artworks, interior designs, NFT & jewellery directly from artists, galleries and luxury retailers.