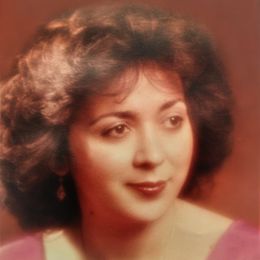 Angeliki N. Ikonomou Angel Uriel
Athens, Greece
About
I was born in Greece, in the heroic and glorious Souli, prefecture of Thesprotia. Graduate of the School of Decoration and Art Studies and Home Economics. I worked for twenty-five consecutive years as a trainer in vocational training departments, such as painting, decoration, general crafts, mosaic art, stained glass, enamel, traditional embroidery, fashion design, costume and art history. I also collaborated with women's associations, municipalities and other social organizations in the above specialities.
Member of the club for UNESCO of Piraeus and Islands and International Action Art, with honours and praise for my contribution to culture. I participated in many group exhibitions, such as in New York on the subject of my work "Greek traditional wedding". For my participation in the UNESCO International Conference "Acropolis", I was honoured with commemorative praise. Also at similar UNESCO conferences, such as in Mexico, Romania, Ecumenical Patriarchate of Istanbul, there are works of mine related to the Acropolis, the only World Heritage Site. At the UNESCO World Conference on Science and Communication, at the "Art Fair International Painting Symposium" masterclasses in Moscow, at UNESCO World Congress in Tokyo, in Belarus, MNSK, at the UNESCO European Council in Marseille, France, "Erasmus & Creative Prisma", works of mine were presented related to Greek culture.
I thank the president of the club for UNESCO of Piraeus and Islands, member of the Executive Board of the World Federation for UNESCO Clubs, Centers & Associations and CEO of International Action Art, from the bottom of my heart for supporting the artists and as a modern Hermes, he travels the culture of Greece all over the world, together with my art: a painting on animal silk. There is work of mine in the UN, the High Commission.
Also, other donations of my works have been made to the association "Floga", in a charity gala "F4 FEELINGS & MEMORIES", to the "Agioi Anargyroi" Foundation for the Disabled and to the network of social structures of the Club for UNESCO of Piraeus and Islands.
I was a member of the European Society of Scientists, Artists and Writers, awarding me honorary praise and an award for my paintings.
Thank you,
Angeliki N. Ikonomou
Art is human-born and an integral part of his daily life. The main materials of my art are animal silk, indelible colours and the wax that I use. My subjects are related to the ancient culture of Greece that leftover the centuries real masterpieces of art. The culture of Greece is the culture of all humanity.
Also, themes inspired from the treasures of folk tradition that express the aesthetic perception and uniqueness, but also the living conditions of each Greek region, with a different style and technique, their relationship with the sea and travelling, the expectation of return, the flowers, the birdsong etc. With these inexhaustible and valuable treasures, worked on sheets, woven fabric, facades, shirts, sleeves and wedding dresses, with a lot of respect, passion and love and with new materials (animal silk) and modern techniques, I revive our cultural heritage, having studied folklore motifs displayed in Greek museums.
In addition, Feng Shui topics that help us lead our lives to good luck, prosperity, love and romance and other topics, decorative clothing accessories (scarves, shawls, etc. ) made with special care and sensitivity.
Through my creations, like a breath, I invite you to travel in harmony and in the bright perception of art (painting on animal silk). Enjoy your browsing!
NOTE 1:All of my work is crafted in favourable dimensions.
NOTE 2:The works sold abroad will bear the stamp of the national gallery as evidence of the authenticity of the work. In addition, all my works bear my signature, discreetly, with wax that irrigates the silk (in case it is not visible because the silk absorbs the wax, I use other, more visible material).
Description of my work on silk:
The art of animal silk requires great patience, will and endless hours of work. My painting on animal silk involves over 40 years of work. The strange shades created by the silk, painting on a lighter, or darker background, the silk itself absorbs the colour, somewhere more and somewhere less. Even the wax in the outline of the design I use, when it is broken, one colour blends into the other and creates this particularity and uniqueness of animal silk painting. The topics I present of the Greek culture are their image as presented in museums (some pieces are missing or battered) and I approach the colours as best as I can with the current given materials.
Critical note
Drawing on her background of aesthetics and knowledge and with her maturity and sensitivity, Angeliki Ikonomou is inviting us to take a tour in time, tracing the fascinating paths of genuine Greek tradition from antiquity to modern times.
An artist of high sensitivity, faith, knowledge and inspiration, Angeliki guides the viewer to this travel in time, through her art and with her singular artistic and poetic vocabulary, spanning centuries of history and folk tradition.
Her freedom of artistic and poetic expression is harnessed to a highly articulate narrative style, which evokes emotions as well as exquisite aesthetic pleasure.
The delicate colours break away of material constraints and flesh out characters that serve to convey values firmly anchored to tradition and history.
Using a simple and unpretentious style as a vehicle, her artistic voice and narrative become a fertile flame that carries our senses away to a retrospect, bringing out memories and traditions.
Angeliki's art pays tribute to Greek tradition in a vibrant manner and through distinctive pictorial values and inextricably mirrors senses and memories that attest to unadulterated Greekness. The great sensibility of colour, where powerful expressional units are orchestrated into a compelling narrative, and the organization of individual elements endow her paintings with exceptional pictorial and historical value.
Antonios Kourtikakis
Art historian
Critical notes
The magazine
athinorama.gr
on 26/03/2009, in a tribute to the Acropolis museum: «ACROPOLIS BACKSTAGE», in search for the most artistic hangouts, under «Ψαγμένεςτρύπες»(Psagménestrýpes), they also mentioned my own artistic space that I used to maintain on Parthenonos 2.
Products offered by Angeliki N. Ikonomou Angel Uriel