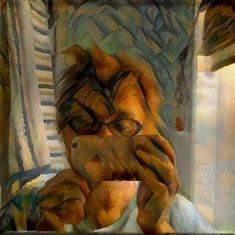 Barbara Storey Digital Art
Stratford, Canada
82 products in catalog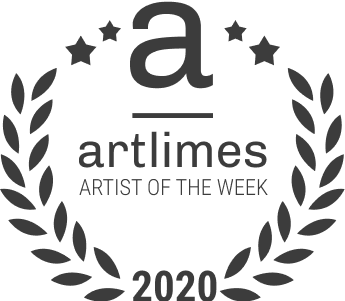 Our
Expert's
Perspective
An appearance of a honey bee in the center of a daisy, moving aside a wild flamed poppy brings eternal consciousness or sweetness or intention to penetrate your brain, when the only view from your window leads to a fantasy swan, soft feather pink and shimmering at night. An aquarium of fading blues mixed with milky white colours marks the premise of a languid summer, as the world lies ahead bright new to explore.
The photography of Barbara Storey is an endless storytelling of wonders, she creates unique images of landscapes, nature and still life. Through the use of digital art she wisely breaks the barriers of time and space, creating dreamy parallel realities. Every image is a construction of novelty, nothing seems the same as before and all instantly merge into a new splendour of art.
This artist certainly goes the extra mile to stir your imagination, to make you see things from another perspective and ultimately elevate your spirit. Every picture of hers is a constant invite to forget your earthly responsibilities like work, home and family and embark to a string of pearls. Each pearl is a lifetime, perhaps long forgotten or simply a reminder of how day-to-day life should be. Visions, dreams, abiding aspirations and through her images the real magic begins...
Curated by Kelly Kaimaki, Creative Writer / Curator
About
Barbara Storey is a Canadian photographer and digital artist who studied art history at Barnard/Columbia in NYC. Her artistic influences range from Ansel Adams to Vivian Maier, Picasso to Frida Kahlo, Turner to Mondrian and Modigliani. One of Barbara's abstract prints was part of an exhibition in the UK in 2016 sponsored by the charity organization Friends of the Earth and by Artfinder; another piece was featured in the "Creative Nature" exhibit at York Lane Art Collective, in Stratford, ON in February 2018. Her art is in private collections in the US, UK, Australia, and Canada.
Awards
2020 • Outstanding Digital Award Sponsor: FASO Judge: BoldBrush Jury Wild Waves by Barbara Storey 16 x 20 Digital - https://faso.com/boldbrush/winners/246
2019 • December 18, 2019: Agora Gallery Stratford - The Stratford Photo Contest 2019 - Third Prize for "O'Higgins Alley" - 16x20 limited edition giclée fine art print - www.agoragallery.ca
Shows
2023 - July • "Altered Nature - Creating with an Intentional and Experimental Eye", Blyth Festival Art Gallery, Blyth, Ontario, Canada
2022 - May • Stratford Art in the Park - from May to September, Lakeshore Drive, Stratford, Ontario, Canada
2019 - May • Stratford Art in the Park - from May to September, Lakeshore Drive, Stratford, Canada
Products offered by Barbara Storey Digital Art