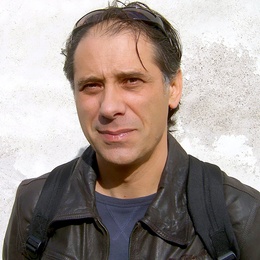 beart
Mengeš, Slovenia
About
Handi Behric, Master of Arts. Born in 1960 on planet Earth. He studied painting and other visual arts at Arthouse - College of Visual Arts, Ljubljana, Slovenia, EU. Art is my love and exploration of the unknown beyond us, the spirit. He lives in Menges - Ljubljana, Slovenia, EU and works as a professional graphic designer in the company Artline. He is engaged in graphic design, visual communications, web design and maintenance, graphics, painting and new AI technologies that are included in the new trendy web painting.
He has had several solo and group exhibitions. He has participated in international and other Art Colonies (Extempore), where he has received several awards and recognitions. He also participated in the Artists for Caritas colonies and donated quite a few of his works. He continued his education in various media and art educations. It leaves strong traces in the graphics as in the picture. It follows new digital technologies and knowledge, which are an indispensable part of today's iconography.
In his in-depth various artistic autonomy, he seeks his own knowledge and perception of the world in all its beauty and incomprehensibility. With different artistic language, he enters the unconscious - the idea spirit. He seeks its materiality to give it form and communication with man. In art, he is interested in a spiritual substance that is trapped in matter and presented to us as the world. This transformation of matter through art reveals - reveals to man a deeper insight into the interior of the invisible world and himself. It makes a person think and shows him the goal.
Products offered by beart