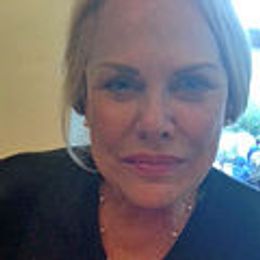 ELIZABETH WILLIAMS ARTIST
Marbella, Spain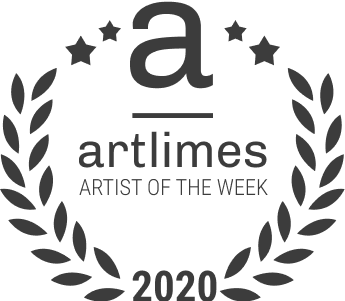 Our
Expert's
Perspective
Thoughts like floating pond plants, endlessly travel bypassing any need to have their roots in soil, water lilies through scattered light exist delicately in pure innocence, not knowing where the wind will take them. I wish you were here, only to see our poppy love grow stronger moment after moment. And the albatrosses from far away are sending me mixed messages of your unknown return. On every frozen smile you are dipping, dripping and slipping away, but I'm still feeling your touch.
The impressionistic art of Elizabeth Williams is an ongoing narration, scenes which reflect the sea and shoreline, landscapes inspired of all seasons, elements and textures of the natural world harmoniously balance in between Realism and the Abstract. She enjoys experimenting with colour and light whilst working with the medium of oil paint of Land, Cloud and Seascapes.
This artist has a unique way in bringing a vibrant tone and at the same time a sweet melancholy to whatever you know about nature, captures gracefully a wandered lonely cloud and makes it the center of your universe. In every canvas a lyric poem is born, composed upon gray days, wild sea waves and sunny afternoons. She needs no excuse to stretch out ahead and bend time, creating memories is enough to make them last a lifetime.
Curated by Kelly Kaimaki, Creative Writer / Curator
About
PLEASE NOTE - I SHIP FROM SPAIN and shipping within the EU is FREE. For other destinations please contact me for a shipping quote.
I work in oils on canvas, linen and wood panel. Atmosphere and light play a special role in the endless inspirations that surround me either in my landscapes, Seascapes or Still life subjects. These can be instantly recognisable or an expression of the feelings I get when painting the image before me or how I imagine them to be. I have received awards and special commendations and I have exhibited and sold work both in the UK and internationally to many collectors.
My main love is of the sea, the ocean waves and the skies, which has been the main focus of my most successful work. Painting is like breathing - a main component of living, much as the sea seems to be combined with clouds above it. Until recently I lived for many years by the coast on the south coast in Dorset and have walked that coast line, in all weathers, absorbing the movements, vibrant colours of these, my favourite elements. Much time has been spent in Spain too, on its wilder coastlines with its intense colour, evocative and ever changing skylines and oceans.
Education:
I started my career in the late 1970's in Architecture and Interior Design and during that time often produced visuals for clients depicting various room designs with water colours (pre computers) which they often chose to keep. Later I took a fine art course at the City Lit in Holborn, London and following this in 2007 in a career change, I became a professional artist turning to the medium of oil paints. I have been practising ever since striving to improve and continuing to learn, evolving more and more as time goes by.
Awards & Distinctions
A high point in my career was being commissioned for a number of my paintings, by the Board of The SHASHOUA Foundation. The private collection of artworks was exhibited globally until the recent death of the founder ROGER SHASHOUA.
Artistic Influences:
I have attended numerous workshops in London, Cornwall and Florence to hone up and I have been influenced enormously by what I have learnt in them.
Awards
2021 • Circle Arts Foundation - Certificate of Special Honourable Mention Award
2020 • Certificate of Artistic Excellence
Products offered by ELIZABETH WILLIAMS ARTIST