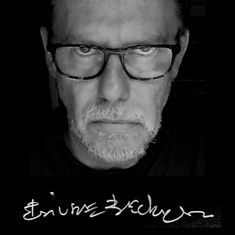 Eric De Becker
Zoersel, Belgium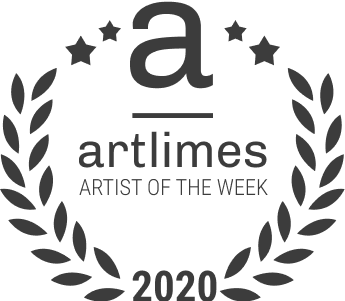 Our
Expert's
Perspective
Everything human is leaving his face, unmasking the devastating decline of anything healthy, youthful and happy. A hundred faces of the same man fighting cancer, until his passing seven months later. Every canvas a newer version of a ruthless illness and every brushstroke an endless lament of life passing so abruptly before your eyes. Faces upon faces, until eyes become two empty sockets of wonder.
The art of Eric De Becker is absolutely experiential, based on true events and following the natural course of existence itself. Every project tells a story, becoming ultimately the clean arrangement of a bluntly selected reality, whilst the materiality of colour creates awareness of brutality and fear of the unknown.
This artist is a master creator of atmospheric unearthly faces staring right into your soul, mirroring in every rapid drawing your secret existential abyss.
Curated by Kelly Kaimaki, Creative Writer / Curator
About
Education in Fine Arts & Advertising. Highly influenced by de Kooning, Cocteau and Twombly I am a strong follower of the "Tachism" movement (Art Informel-intuitive painting), the European answer to the American Action Painting of the 40's and 50's. I live and work in the Antwerp area, Belgium.
Products offered by Eric De Becker