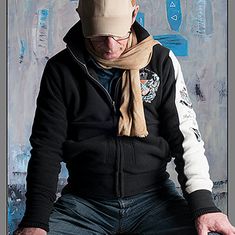 Geert Lemmers Fine Art Photography and Paintings
Druten, Netherlands
About
PhotoArt and New Media: You want a print on dibond or acrylic glass? I can offer you a very attractive price. I will pay for the freight costs. Ask for the possibilities. My paintings always are framed and made on wooden panel or canvas and here too I can give a significant discount on the price..
If you are not completely satisfied with your purchase you can return it free within 14 days, no questions asked.
Born in the Netherlands, Geert Lemmers studied photography and photographic Art and worked as a freelancer before focusing on his artistic career in 2008, winning the same year the professional art-prize in his region.
Composing artworks is for him almost a philosophical question. Transfering his thoughts into some kind of metaphoric representations help him to express them through strong and compassing images.
Geert is "Visual Art Master" of the Accademia Italia Nel Mondo Assocazzione Culturale in Lecce Italie
Awards
2017 • n 2017 my work has been awarded two times: - The VISUAL ART MASTER Award in Lecce Italy Of Accademia Italia In Arte Nel Mondo Association Cultural and - The FRANCISCO GOYA Award, which I received in May 2017 in Barcelona during the second Art Biennale.
Shows
2022 • Every year I plan a maximum of 3 shows, mostly in my own country, a, a, Netherlands
2019 - July • Amsterdam Rijksmuseum. From July 15 until September 15 my work Elisabeth Of The Moors hangs in the Rijksmuseum in Amsterdam in case of the 400 th. birthday of Rembrandt. This work is an hommage to Rembrandt and his use of ambient light and I made it in 2013., Rijksmuseum, Amsterdam, Netherlands
Products offered by Geert Lemmers Fine Art Photography and Paintings