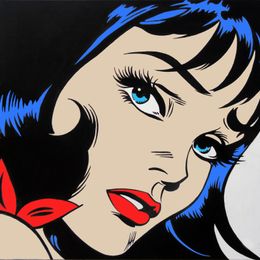 MC GARBAGE
1420 Braine-l'Alleud, Belgium
About
Painter of reality, I want to show things that are not seen, or by concealment of habit. Accumulated waste in the city allow me to treat all kinds of shapes, materials, subjects and shiny plastic colored transparent acetate, aluminum foils, covers of magazines dealing with news and packaging materials ...
Born in April 1975 with a degree in Fine Arts (DNSEP) I live and work in Brussels and exhibited in France (Lille, Le Touquet, Paris, St Tropez) and Belgium (Brussels, Mouscron).
My current paintings of various sizes, are executed from photographs (photographic or combinations) of trash found in the streets of the world. Their titles are the GPS coordinates of the places where they come from, their subtitles names of cities in which they arise. My paintings are modern landscapes, they are snapshots of our lives and reveal the futility of our society. They are at first sight beautiful to contemplate realistic paintings - easy clean - but in reality they denounce the underlying problems related to our lifestyle. I propose a similar approach to hyper-realistic painters, except that my version - through its mode of representation differs in sound-meaning and purpose. My work questions both the world of art - what does it take to paint today? - And human society. My paintings reflect the garbage insatiable consumerism of our society. These are modern vanities that remind us of the famous Latin phrase "memento mori", "remember that you will die." Therefore beyond the beauty of the waste appears a stark reality: we all end up like soda cans, to scrap!
By ghosting, I'd like the viewer to find art around every corner, remembering my work and remembers the brevity of life meditating on the meaning of his life ...
Products offered by MC GARBAGE