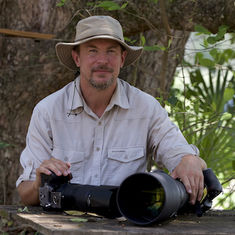 Nick Dale Photography
London, United Kingdom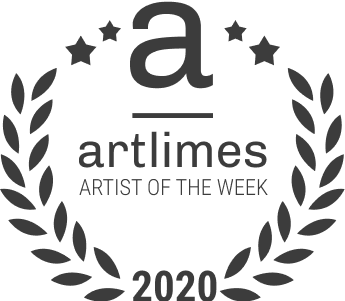 Our
Expert's
Perspective
What would it feel like coming face to face with a dangerous beast? Would you dare to look a tiger straight in the eyes? Could you place yourself just for the moment in the position of a salmon ready to be devoured by a grizzly bear or that's too scary for you?
Likely you don't have to do any of that, because Nick Dale has done it all for you. He travels with his Nikon camera around the world and captures the most amazing powerful images of exotic wildlife.
This artist finds excitement in capturing animal predators in action and click after click he unravels a story for your eyes only.
Curated by Kelly Kaimaki, Creative Writer / Curator
About
Nick Dale has only been a professional photographer since 2013, but it fits in with his focus on 'quality of life'. After a few years working as a strategy consultant, he found it too stressful and wanted a change. Fortunately, a friend of his had an apartment in the French Alps. He wanted to make money by renting it out, but he also wanted to spend all of his 51-day holiday allowance there to go skiing. What was he to do? Nick offered to rent the place from him and invited him to come over whenever he wanted. That was when he effectively 'retired'…at the age of 29! After seven years of travelling, he came back to London and decided to go 'quality of life', which meant doing the things he actually enjoyed. That now includes doing a bit of teaching as a private tutor, but also playing tennis and golf and – whenever he gets the chance – going to far-flung places to take pictures of exotic wildlife!
Nick wants to produce the most beautiful and powerful images he can, and he won't be satisfied with a game drive unless he knows he has captured a few images he thinks are worth five stars. These are his absolute favourite shots, and he's only produced around 100 of them over the years, so these are the special ones, the ones he's most proud of. They can show any subject – not just wildlife – but they must convey the magic of being there. His favourite animals are the predators, and the wonder of the long lens is that it allows him to fool viewers into thinking they are right up close and personal with a very dangerous beast. It's that sense of excitement that he tries to bring to his work, and he's happy to use whatever technology he can find to do the job. He regularly rents an 800mm Nikon lens for close-up shots, and he's just bought a Nikon D850 camera body with 45.7 megapixels and the ability to shoot nine frames per second. All that, combined with the wonders of Lightroom, gives him the best possible platform for capturing the beauty of Nature.
You can find a selection of his wildlife images at
www.nickdalephotography.com.
Awards
2022 • ATIM's Top 60 Masters for 2022
2022 • International Prize Leonardo da Vinci - The Universal Artist 2022
2021 • 2021 LUX Life Photography Coach of the Year - UK
2021 • Best International Wildlife Photographer 2021 in the Southern Enterprise Awards hosted by SME News
2021 • Wildlife category in the Professional Photographer of the Year 2021
Shows
2020 - January • Art Number 23 Exhibition, Old Biscuit Factory, London, United Kingdom
2019 - February • Fusion Art's 3rd Annual Group Show, Stephen Baumbach Photography Studio & Gallery, Palm Springs, United States
2019 - January • Affordable Art Exhibition, Lumi Arts, London, United Kingdom
2018 - December • Christmas Exhibition, 508 King's Road, London, United Kingdom
2018 - December • Fauna Exhibition, SE Center for Photography, Greenville, United States
Products offered by Nick Dale Photography