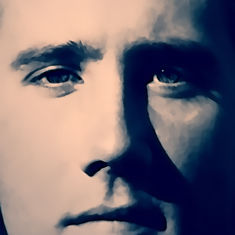 Reed Hearne
Scottsdale, United States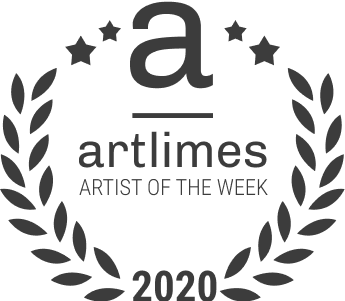 Our
Expert's
Perspective
From a penthouse terrace in San Francisco to the back allies of Hong Kong, from an abstract whirlwind Autumn to an after rain stroll at the Colosseum, from a Miami hangover buzz to a safe trip within your own hole of existence. Every picture is a daring invite to follow your instincts, breaking in a magnificent way all barriers of time and space and whilst standing at the very edge of an old town letting you gaze at a world you never thought to explore.
Reed Hearne's contemporary photography goes beyond anything mundane and ordinary, his main focus is to overlook everyday surroundings in order to unmask their true essence, beauty and archaic language. His visuals are colourful and dynamic, dominated by pattern, geometry, design and texture.
This artist, click after click, brings you closer to beautiful destinations, parallel moments in time and transcendental experiences of esoteric wisdom. In his photography there is a reality so subtle that it becomes more real than reality.
Curated by Kelly Kaimaki, Creative Writer / Curator
About
Reed Hearne is an artist, photographer and published writer of fiction. At the age of nineteen he left Phoenix, Arizona to be totally self-supporting and to live most of his life in California. In San Francisco, where he lived for thirty years, he earned a BFA in Graphic Design from the University of San Francisco and an MA in English from San Francisco State University. Reed says of his work, "I am not a purist and I view digital editing as the modern dark room. The end result is my principal aim but the camera remains my primary tool. I collect color, texture and design in my viewfinder from subjects that are often ordinary. Mental labels associated with objects are discarded to form a digital painting that becomes its own subject. As Monet said, "To see we must forget the name of the thing we are looking at." I hope to uncover what is beautiful, intriguing, contemplative and singular behind the mundane. Because true art always springs from history, I never lose sight of the masters who sought to forge new frames of reference.
He has received international recognition and most recently was :
A Silver Medal Winner at The Moscow International Photo Awards for 2019 and a Top 20 Finalist at both Winter and Summer Editions of FOCUS Photo LA 2019 exhibited in Los Angeles and New York City.
His work is in private and public collections around the world.
Awards
2021 • Juror's Choice Award - The Still LIfe at Praxis Gallery, Minneapolis, MN - "Smokestacks"
2019 • Honorable Mention - Moscow International Foto Awards - "Upward Mobility"
2019 • Silver Medal - Moscow International Foto Awards - "Late Stage Capitalism"
2016 • Honorable Mention - Moscow International Foto Awards - "Elementary"
Shows
2021 - May • Letters, Numbers & Symbols, Praxis Art Gallery Photographic Arts Center, Minneapolis, MN, United States
2021 - May • Alternative Digital Aesthetics, The Mood Room Gallery, Phoenix, Arizona, United States
2020 - July • The Shadow Aspect, The Praxis Gallery, Minneapolis, Minnesota, United States
2019 - October • Photo Shoot: 2019, The Black Box Gallery, Portland, Oregon, United States
2019 - July • FOCUS Photo LA Summer Show, The Toth Gallery, New York, New York, United States
Products offered by Reed Hearne