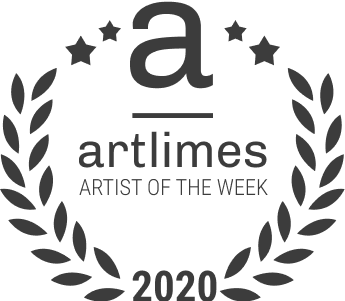 Our
Expert's
Perspective
Frankfurt, Paris, Copenhagen, Berlin and many more places are captured as abstract and as surreal, you can possibly imagine, allowing a new version of reality to emerge before your eyes. Every image is an appearance of something else, a reflection of a parallel world co-existing with this one. Streets you know, buildings you have visited, yet all so different in the realm of their rebirth. Running, reaching, entering and emerging throughout every picture, whilst the universe is moving beside you. A constant and intense visitation of energy that runs like you are actually there.
Robin Vandenabeele creates handheld double exposure photographs of architecture and landscapes with film and digital cameras. His photographic work is highly graphic and abstract, to the extent that it can only cause feelings of engagement, surprise and desire to discover more. He loves to experiment and allows himself to make mistakes, besides experiments and errors have in the course of history produced some of the world's best-known photographs.
This artist precedes by far all that is known, and he is only interested in marking an alternative passage of possibilities. His multiple exposure technique offers a unique new take on common themes and every juxtaposition refreshes and gives new life to urban vistas. He tells beautiful stories for parallel and upside-down worlds at the end.
Curated by Kelly Kaimaki, Creative Writer / Curator
Awards
2007 • Creativematch Flair Photography winner
Shows
2018 - October • Trieste Photo Fringe, Outdoors, Trieste, Italy