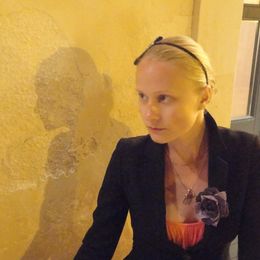 smoragdova
Tel Aviv, Israel
380 products in catalog
About
Shortly about Transaction Art
Transaction - simple bank or business operation.
Why should I pursue for a million when I can rule the transaction art world?
We are children of war. War is money, money has no face.
It's as simple as the Transaction, we are the children of the Transaction, we are the children with hidden faces.
Reading the code of the matrix, with whom or what you can make a deal,
conduct a Transaction in order to gain a foothold in modern society.
The heroes of the transaction world - living and dead, people and animals,
- are deprived of Transaction codes, like mirrors, they absorb and reflect
everything that happens in the "black mirror".
They are extras and observers, they are the children of the Transaction, they are hidden faces. -{$M}
Shows
2020 - March • "100 Voices 100 Artists", Online, London, United Kingdom
2019 - October • The Other Art Fair, Victoria House, London, United Kingdom
2019 - February • Women in Photo, Online, London, United Kingdom
2012 - October • Amsterdam International Art Fair by GAA, Keizersgracht 218 B, Amsterdam, Netherlands
Products offered by smoragdova