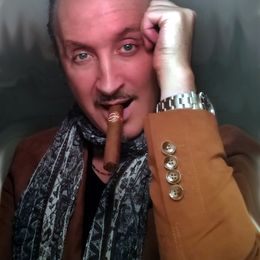 Stefano Mazzolini
Parma, Italy
320 products in catalog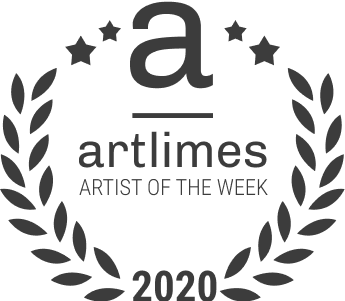 Our
Expert's
Perspective
Stefano Mazzolini, is a natural born talent who was nominated for his first award at the age of nine. Ever since, he hasn't stopped experimenting with materials and tools.
He is far more than a modern painter that depicts Contemporary Surrealism. His artwork stretches from intriguing portraits, fairytale environments, and all sorts of fantastic figures to precise traits of human shapes. Characteristically tending to move outside the boundaries of any given frame and exude on air.
This artist has a unique touch to control the chaos that is depicted in his paintings and like a hidden magician harmoniously highlights the prominent with the same intensity as the shadows, bringing it all to a perfect balance.
Curated by Kelly Kaimaki, Creative Writer / Curator
About
Stefano Mazzolini was born in Parma in 1968. At the age of nine he was nominated for the "Design and City" award organized by the municipality of Parma. In 1989 he graduated as a Master of Art in pictorial decoration at the Paolo Toschi Institute in Parma. He devoted himself for several years to the restoration and conservation of murals. In 1990 he first lived in London and then moved to New York for a short period. His graphic style manifests it in a gestural and immediate way, the dynamic line creates drops of acrylic on paper. Spots piloted well managed without following drawings and projects, thus replacing the brush with ampoules and spatula. Intriguing portraits are formed, fairytale environments and mythological animals, fantastic figures animate a controlled chaos. Precise strokes to delimit the contours of human silhouettes, hints that act in space expressing action rich in spontaneity. While on the oil canvas he expresses his vision of the hidden, beyond the appearance of being, silhouettes of androgynous subjects, very precise to represent intrinsic objects, people and things and formed by a very complex structure like everything that lives and forms. By cutting the canvas and superimposing it, he constructs the painting into sculpture. Having acquired knowledge of some restoration techniques, he applies the method of Tearing the painting in a decorative version, pouring resins and metallic acrylics, mixed he obtains as fabrics, skins of color that he applies on canvas wrapping the work within himself, metal grafts, application of various elements, collages of images processed on the computer and inserted to define and make sense of the pictorial project. The addition of modular charcoal details to enrich the strong contrast of two materials that nothing can unite except the similar stylistic trait, the subjects are always deliberately ambiguous and free to be interpreted, input to reach our dreams, hints to the city, landscapes between nature and animals that empathically interact with detailed objects, convulsive scenarios of neo-modern plans and perspectives, where the vision of man is absent, but still rich in his humanity in all circumstances. With sculpture he definitively closes an artistic path marked by his stylistic coherence. Thus inventing a new three-dimensional representation, the sculptures of Lycra Resina, a treated and consolidated synthetic fabric, offers a new concept of sculpture, strongly saturated with sacredness, human and alien figures, stylized silhouettes, always suspended between the sacred and the profane, draperies to form characters from the past and revisited in a modern way. The profiles of people, of women hidden by draperies, made with a very personal technique, a mix of enamels, varnishes and oil colors, creates films to be glued to pieces like a large mosaic, providing a base on which to work with oil, succeeding to effects of depth and notable refinement. Close-ups of veiled characters, covered by white cloths emerging from the dark, in the darkness you can glimpse people who mingle with the volumes, this play of chiaroscuro that sometimes gets lost in the void but that on other occasions give hints of lightness and an intense vitality.
Shows
2022 • Collettiva, Museo Ugo Guidi, Forte dei Marmi, Italy
2021 - July • Museo Delizia Estense del Verginese, Ferrara, Ferrara, Italy
2020 - May • Artmajeur, Gallery on line, Francia, Francia, France
2019 • 2019 Josè Art Gallery, America, 2019 Josè Art Gallery, America, 2019 Josè Art Gallery, America, Italy
2019 • 2019 Le Scuderie, Gallery, Reggio Emilia, 2019 Le Scuderie, Gallery, Reggio Emilia, 2019 Le Scuderie, Gallery, Reggio Emilia, Italy
Products offered by Stefano Mazzolini