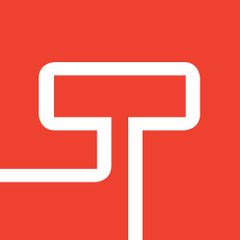 Stephen Prior Art
Amsterdam, Netherlands
About
Stephen Prior is an Australian Geometric Artist based in Seoul and Amsterdam.
His work features in private collections in Hong Kong, Australia and Seoul.
"I DECONSTRUCT TO RECONNECT."
I find immense harmony and connectivity in deconstruction, and I'm fascinated by the contradiction it presents: of being simultaneously separated and connected.
I select everyday objects representing life, work and love, and transform them into stylized 3D graphic icons. I then carefully deconstruct the icons, giving the elements room to breathe and emphasizing their individuality and uniqueness.
By delicately reconnecting the components with fine lines, the collective form is brought back to life, while maintaining the individuality of the elements which make it whole. In this way, it becomes a unique story in which every part is a protagonist, playing an essential role.
Everything is Connected.
Shows
2022 • Collettiva, Museo Ugo Guidi, Forte dei Marmi, Italy
2021 - July • Museo Delizia Estense del Verginese, Ferrara, Ferrara, Italy
2020 - May • Artmajeur, Gallery on line, Francia, Francia, France
2019 • 2019 Josè Art Gallery, America, 2019 Josè Art Gallery, America, 2019 Josè Art Gallery, America, Italy
2019 • 2019 Le Scuderie, Gallery, Reggio Emilia, 2019 Le Scuderie, Gallery, Reggio Emilia, 2019 Le Scuderie, Gallery, Reggio Emilia, Italy
Products offered by Stephen Prior Art