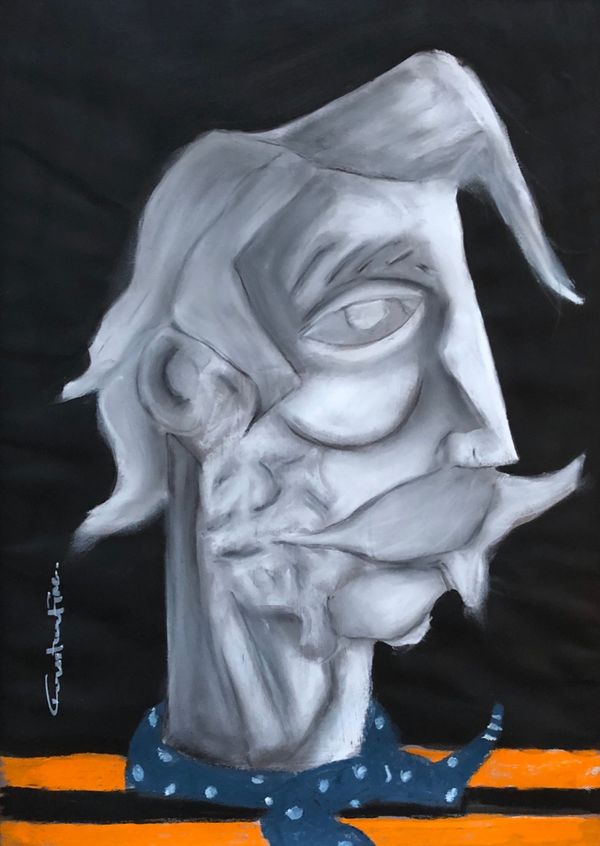 Hellenistic Head In A Modern Era
, 2020
Constantine..
Acrylics gesso and chalk pastels on paper
Original Artwork, 27.94 x 40.64 cm
Unique Edition, 1 of 1
Ships from United Kingdom for

£10.00
✔
Certificate of Authenticity
About Constantine..
My name is Constantine and I am a self-taught artist, with a special interest in the human psyche, and how does it become obvious physically, through facial expressions, posture and human physiology generally. I, therefore focus on telling stories, through my portraits, about every day "heroes". Stories about people who are trying to live freely and would face any kind of consequences, simply standing by their beliefs.