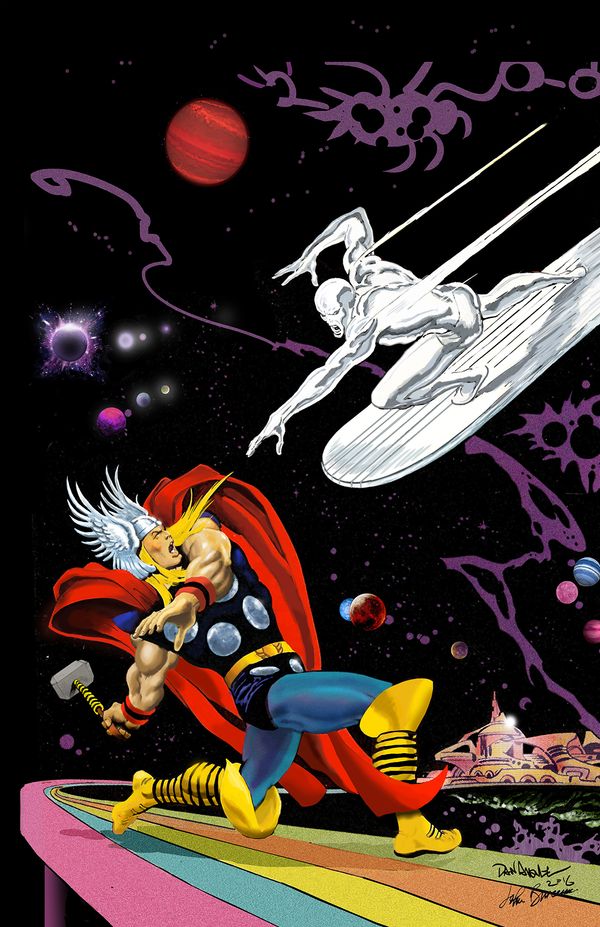 Thor vs The Silver Surfer
, 1931
Dan Avenell
280gsm canvas wrap on a 20mm pine box frame
Original Print, 58 x 86 x 2.4 cm
Limited Edition of 10
Free Shipping

from United Kingdom
15% OFF
with code 15OFF4U.
Return Policy
30 Day money-back guarantee
Return Policy Terms
If you are unsatisfied for any reason I offer a full refund
About Dan Avenell
Hi, my name is Dan Avenell, and I'm a professional artist, based in London, UK.
I usually create my art with pen and ink, then scan it into Photoshop and finish digitally. I also work in traditional media such as acrylics, oils, and the silk-screen process.
I enjoy working on a wide range of different projects, as such, the pieces on this site are a mix of commissioned work and things I did for fun that I thought were worth selling as prints.
I keep the prices of my prints as low as possible so that they are affordable to anyone.