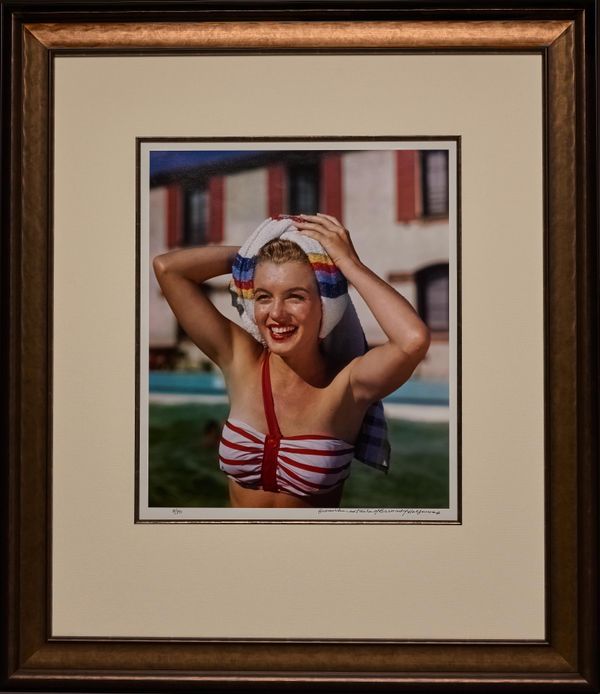 Marilyn 'Rainbow Towel' By Bernard Of Hollywood
, 1949
Bruno Bernard
Fine art paper
Original Photography, 59 x 69 cm
Limited Edition of 90
Ships from United Kingdom for

£35.00
15% OFF
with code 15OFF4U.
✔
Certificate of Authenticity
Return Policy
You may return your item(s) within 30 days of purchase providing you have contacted us at [email protected] for a Returns Authorisation Number.
Return Policy Terms
Please note we will only refund an item if it has been returned in its original condition together with all accompanying paperwork, including any applicable 'Certificates of Authenticity' or other additional paperwork supporting provenance, which was sent with the original order.
About Bruno Bernard
Bruno Bernard (1912-1987), also known as Bernard of Hollywood, was born into poverty on February 2nd, 1912, in Berlin, Germany. His studio at 9055 Sunset Blvd in Los Angeles became a mecca for Hollywoodís aspiring young actresses. He is credited with popularizing pin-up photography, and first photographed Marilyn, then Norma Jeane, in 1947.