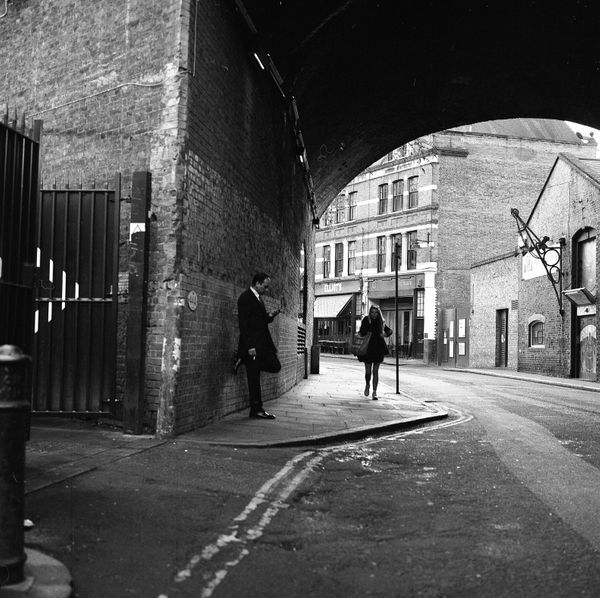 Approach
, 2019
Jaié Miller
C-type print on kodak metallic paper
Original Photography, 45 x 45 cm
15% OFF
with code SUMMERTIME.
Ships from United Kingdom for

£20.00

Offered by
Lick Shotz
United Kingdom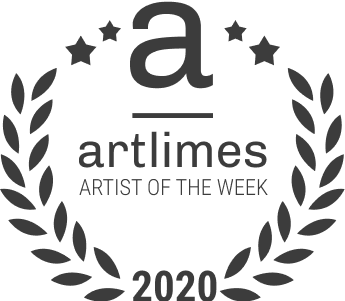 Our
Expert's
Perspective
An expired film forgotten in a drawer, a mystic path to a city appartment, a rusty rooftop exploration, a lonely "I love you" message painted on a side wall, an abandoned van in a parking lot and so many other stories are awaiting to be told. Facial expressions reveal personality and not identity, whilst city lights and monuments claim their gravitational singularity in this chaotic fast-moving world.
The photography of Jaie Miller is an endless narration of everyday life, but at the same time is the pause button of everything. His art has little to do with the things you see and everything to do with the way you see them. It's all about perception and detail, a penetration of what lies beneath "normality". He often uses an analogue camera in order to capture the vintage style and evoke the aesthetic of sweet melancholy.
This artist is an ultimate seeker of truth, searching for hidden beauties and parallel realities. He has an insatiable desire to know, to understand and reflect what is accurate. All paths lead somewhere but the magic moment in time is in fact now. So he resets the clock and tells the story from the beginning, and perhaps who knows? It might be your story...


Curated by


Kelly Kaimaki, Creative Writer / Curator
About the Product
WIth inspiration from the likes of V Maier, this is a scene in London.
About Jaié Miller
Photography is my main source of creative outlet. The pictures i take are about me and my way of seeing the world, in that they reflect my visions, tastes and interpretation of reality. They are fraction of a second windows into what i have seen and continue to see - they are extractions of my everyday. Often there is a problem of how i am seen, how i am represented by the media as a British-Caribbean person, but i find there is nothing wrong with how i see. And so photography is my participation in the call-and-response of seeing and being seen - or left out (often unseen).
I am happy to choose a number of subjects, but what i have the most access to is the street and so that is what i use. Space is often contested - between public and private, and people are when out also public but retain their privacy. I respect people's privacy while shooting with the understanding that they are part of a population and so am i - I try to anonymise my subject while at the same time capturing an essence of their character which is what I am truly interested in rather than their identity.
I have chosen black and white as my primary source of reflections through photography. There is an intuition that comes from seeing a black and white photo that i value - there is an immediate sense of awareness, intrigue, and insight that i hope to bring out from this choice. There is also a classic feel with the balance between light and dark that speaks to the soul first. Often i choose square format as i find it curious and i am inspired by the masters who have used this style in the past. I will also use digital technology, for convenience, flexibility post-production and cost.
Inspired by greats such as Gordon Parks, Roy DeCaravera, Vivian Maier, Henri Cartier Bresson, Daido Moriyama Sebastio Salgado, as well as a range of poets from the surrealist movement I act with creative intent. This is what drives me and what i thrive on. The feel i go for is vintage and characterful but i am not afraid to be bold or beautiful as i find the world often is.
Return Policy
Within 14 days after receiving shipment.
Return Policy Terms
Buyer pays for returns.