On a Roll
, 2015
Natasha Sorelli
Collage on paper
Original Artwork, 43 x 53 cm
15% OFF
with code SUMMERTIME.
Ships from United Kingdom for

£60.00
Offered by
Natsula Designs
United Kingdom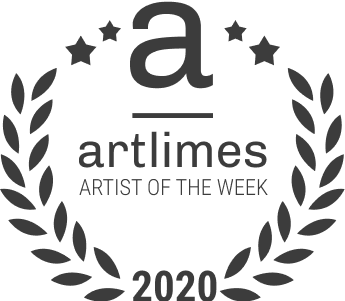 Our
Expert's
Perspective
Birds and butterflies are flying out of paper, tree branches and glorious flowers emerge gracefully and circles within circles swirl endlessly to infinity.
Natasha Sorelli, specialises in hand cut and painted paper artworks. She uses predominantly Japanese chiyogami papers for their vibrant colours and luminescence. Her precision and attention to the details of each component makes every piece unique.
This artist has the divine charisma to turn papers into magnificent multidimensional art, where the illusion of depth makes geometrical shapes run wildly on your walls.


Curated by


Kelly Kaimaki, Creative Writer / Curator
About the Product
This artwork was inspired by Katsushika Hokusai's beautiful "The Great Wave off Kanagawa." As an avid diver, I love all things to do with the ocean both above and below and this wonderful 3D collage reflects this passion as well as my love of Japanese art and the papers I use in my collages.
The ocean is a symbol of power, strength, life, mystery, hope and truth. And the dolphin represents transcendence, friendship and playfulness. In this artwork, I've combined my two greatest passions - the ocean and dolphins and I hope my love of these 2 things has been transferred to my artwork.
It is hand cut using Japanese chiyogami and unryu papers and comes in a delicate lime washed tulip wood frame and is signed.
About Natasha Sorelli
I am an artist specialising in hand cut and painted paper artworks. Drawing inspiration from nature, colour and form, I cut and draw each component by hand, creating joyful artworks that are individual, imaginative and full of movement. My precision and attention to the detail of each component guarantees that every work is unique. I love working with paper as it allows me to be absolutely precise with my incisions, and as my intent is to create movement not only in the subject matter but also within the medium, paper lends itself wonderfully to manipulation so that the birds or the butterflies literally take flight. I use predominantly Japanese chiyogami papers for their vibrant colours and luminescence, as well as Italian fine papers to reflect my heritage.