Sea Swirl
, 2017
Natasha Sorelli
Collage on Italian marbled paper
Original Item, 52 x 52 x 4.5 cm
15% OFF
with code OTMNWHISPRS.
Ships from United Kingdom for

£80.00

Offered by
Natsula Designs
United Kingdom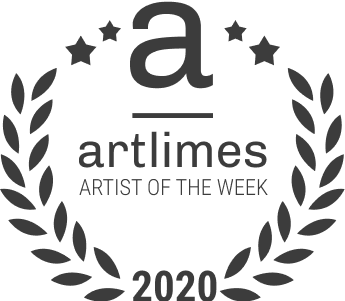 Our
Expert's
Perspective
Birds and butterflies are flying out of paper, tree branches and glorious flowers emerge gracefully and circles within circles swirl endlessly to infinity.
Natasha Sorelli, specialises in hand cut and painted paper artworks. She uses predominantly Japanese chiyogami papers for their vibrant colours and luminescence. Her precision and attention to the details of each component makes every piece unique.
This artist has the divine charisma to turn papers into magnificent multidimensional art, where the illusion of depth makes geometrical shapes run wildly on your walls.


Curated by


Kelly Kaimaki, Creative Writer / Curator
About the Product
I love the ocean and all the creatures that live beneath the waves. I have over 1000 dives and I've never once been bored in the deep blue. These beautiful Italian marbled papers perfectly capture the many different blues and greens of the ocean depending on the time of day and the depth of the waters. With this piece I have captured my love and respect of the ocean, as well as my utter joy, serenity and inner peace when I'm diving into the depths.
To add movement and depth to this artwork, I have raised each ring of fish in increasing height, creating a subtle funnel.
My aim of this artwork is to inspire people to respect and admire the oceans, and protect the creatures that live in them. The artwork comes framed in the white wooden box frame shown in the photograph.
About Natasha Sorelli
I am an artist specialising in hand cut and painted paper artworks. Drawing inspiration from nature, colour and form, I cut and draw each component by hand, creating joyful artworks that are individual, imaginative and full of movement. My precision and attention to the detail of each component guarantees that every work is unique. I love working with paper as it allows me to be absolutely precise with my incisions, and as my intent is to create movement not only in the subject matter but also within the medium, paper lends itself wonderfully to manipulation so that the birds or the butterflies literally take flight. I use predominantly Japanese chiyogami papers for their vibrant colours and luminescence, as well as Italian fine papers to reflect my heritage.