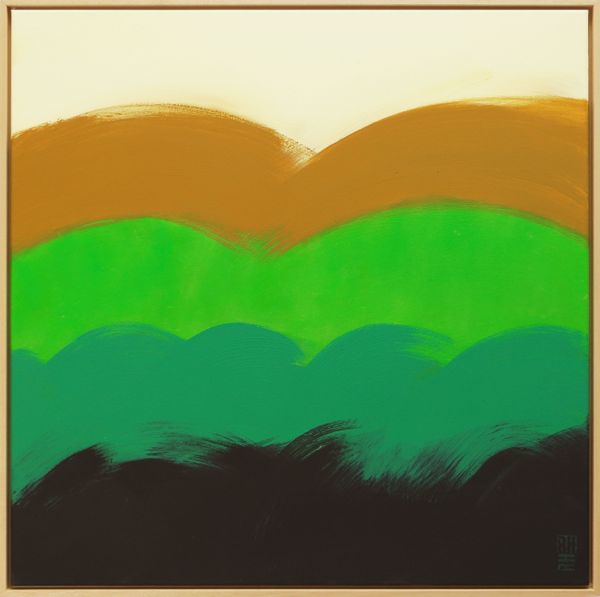 The Wave in Green
, 2021
Ronald Hunter
Acrylic on canvas
Original Painting, 85 x 85 x 5 cm
Ships from Netherlands for

£76.95
20% OFF
with code CYBER20.
✔
Certificate of Authenticity
Return Policy
Please return within 14 days of delivery for full refund of artwork.
Return Policy Terms
If you wish to return any non-commissioned items purchased from Ronald Hunter they must be returned within 14 days of receipt for a refund. Items must be in their original state. You are responsible for ensuring the item is returned to Ronald Hunter in its original state and without any damage. Delivery charges are not refunded. Ronald Hunter will refund the cost of the item in full, however, please note that if you paid for the item using PayPal, PayPal may charge you for return of funds and any charge incurred is not covered by Ronald Hunter. In the unlikely event there of an issue with the quality of the product or if you received the wrong product, Ronald Hunter will resolve the situation to your satisfaction as quickly as possible. Please contact us to explain your specific queries and agree to a course of action.
About Ronald Hunter
Ronald Hunter: Full-time independent Dutch artist, well-known for creating large colourful abstract paintings.
Style: My work style is best known for its multiple layering of colours. As you will notice in all my work, you will find pieces of graphic art and typography. I was a graphic Artist/Designer before I was a painter, and it still is a source of inspiration for me.
Inspiration: Layers of street posters fascinate me. With their seemingly random shapes, colours, texture – changing over time. Together they form a work of art – something I also want to reflect in my own work. With multiple layers of colours and texture, I want to give each painting a unique mood and depth – no two paintings are ever the same.
The paintings: All my work is signed on the front and back – all paintings are ready to hang.
My paintings have been sold to offices, shops and private residences in the USA, Canada, Singapore, South Korea, Australia and Europe. Up until now in more than 56 countries!
I am continuously developing my style, hopefully keeping it interesting for you to come back for another visit. Don't hesitate to contact me, I will be happy to answer all your questions. Thank you for your interest hope you like it!