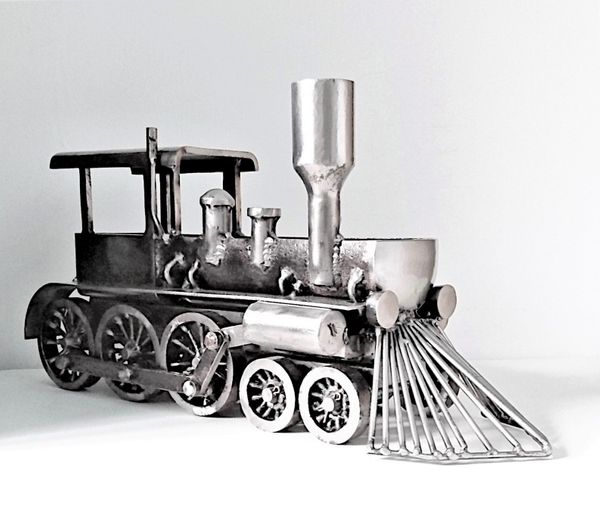 Vintage Locomotive - The Old Vehicles series
, 2021
Sztuka Metalu
Steel, steel color, lacquered.
Original Sculpture, 46 x 20 x 15 cm
Unique Edition, 1 of 1
Free Shipping

from Poland
Offered by
Sztuka Metalu
Poland
Return Policy
No returns.
Return Policy Terms
No returns.
About Sztuka Metalu
Sztuka Metalu - we are an art Studio.
We love metal as a medium.
We create our artistic world from metal.
We invite You to the World of Sztuka Metalu.
MORE SELECTIONS

FROM Sztuka Metalu