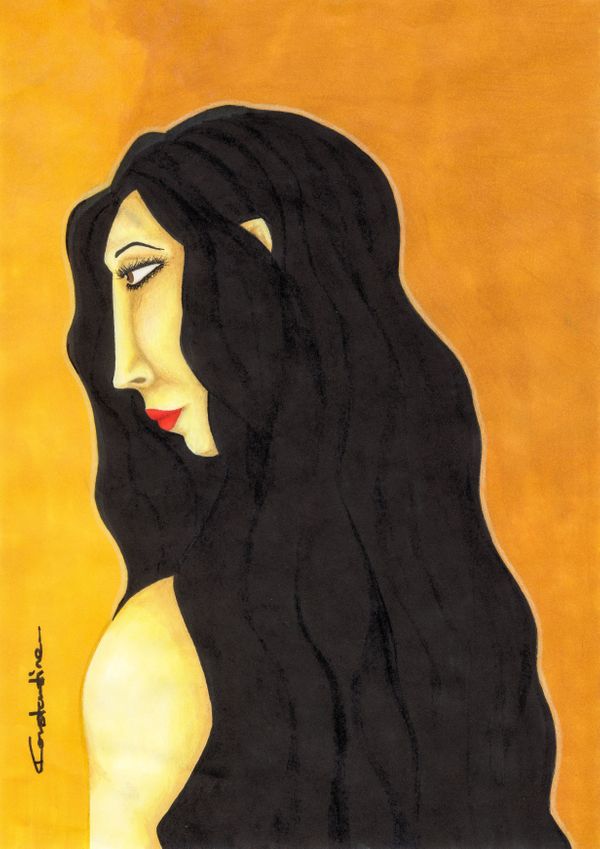 Long Black and Wavy
, 2018
Constantine..
Fine Art Paper
21.53 x 30.48 cm
Limited Edition 1 of 5
Acrylic glass, Show White mountboard
Limited Edition of 5
Free Shipping

/ Ships in 1-2 days
15% OFF
with code 15OFF4U.
✔
Certificate of Authenticity


Offered by
Constantine the Artist
United Kingdom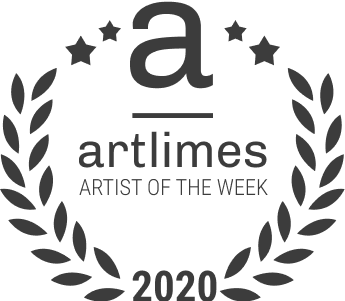 Our
Expert's
Perspective
Fishermen on land missing the sea, awaiting their next set sail and always proud of their fat moustache, cowboys up and ready for their next horse ride into the desert and always proud of their hat, rockabilly wild boys on motorcycles in tune with universe and always proud of their sideburns. Weary faces emerging in ghostly mode from late night tavernas, wicked women aimlessly playing with picking and choosing, after all the game is in their hands for now. Until tables are turned and the weakest link takes them all down, becomes a hero, becomes Batman and the story begins.
The contemporary art of Constantine is about facial expressions and prominent features. Noses, eyes, moustaches and all other characteristics seem to be unusually big and out of proportion, as if they want to catch your attention. And in fact they do, cause once you set eyes on them you are already engaged to listen to their tales. Inevitably, their bright and vibrant colours aesthetically remind you of all the classic American comic book superheroes you grew up with, but in this case these heroes are more real, reflections of you and simple breadwinners.
This artist paints in a comic style the reality of life. He intentionally magnifies people, traits and situations in a humorous way, with the intention to bring them closer to you. He magnificently turns a serious plot into a story of comedy, highlighting this way the vanity of this world. He unearths everyday heroes, people you pass by in a haste, neighbours you never had the time to notice, colleagues that you haven't exchanged more than a standard "hello", or perhaps your own stroppy and lonely self that you hide so well.


Curated by


Kelly Kaimaki, Creative Writer / Curator
About Constantine..
My name is Constantine and I am a self-taught artist, with a special interest in the human psyche, and how does it become obvious physically, through facial expressions, posture and human physiology generally. I, therefore focus on telling stories, through my portraits, about every day "heroes". Stories about people who are trying to live freely and would face any kind of consequences, simply standing by their beliefs.
MORE SELECTIONS

FROM Constantine the Artist
MORE Figurative

SELECTIONS
EDITIONS
by
artlimes
Limited Edition Fine Art Prints
with a Certificate of Authenticity
Handmade to the highest quality, printed, numbered, framed and ready to hang.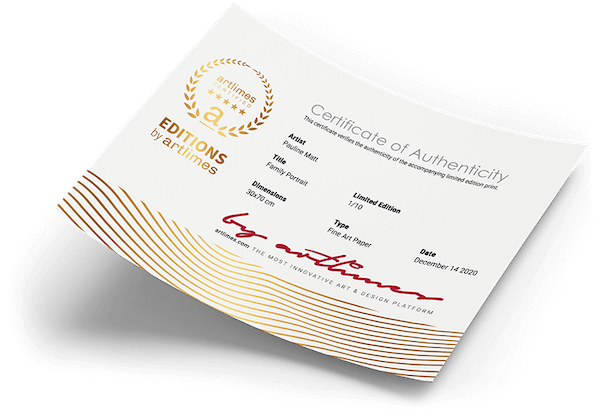 Prints
For our prints we use Enhanced Matte Art (EMA) 200gsm, natural white paper. A premium quality heavyweight fine art print material with a smooth, clean finish. This museum-quality paper is extremely consistent and works perfectly with large, full colour graphics or illustrations. The matte finish emphasises different highlights and tones in the source artworks; helping to create stunning works of art with the detail and vibrancy they deserve.
Frames
Our frames are created from high-quality wood, milled with simple clean lines and presented with a satin finish. This frame has a square profile measuring 20mm (front face) by 23mm (depth from wall). Available in black, white and brown.
Mount
Our Snow White standard mounts are available at depth of 1.4mm. All mounts are "conservation grade", FSC certified, 100% acid free, and will not discolour or fade with age.
Canvas
Our canvas prints are stretched and framed using a 12-colour Giclée process; providing you with spectacular quality each and every time.
Made with and shipped from
Free shipping anywhere in the world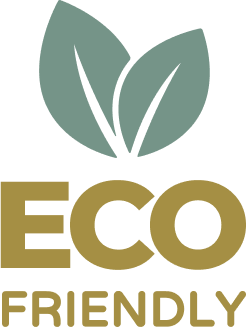 FSC Sustainably sourced paper or wood, from FSC-approved forests.


Printed used using water-based Inks.


Contains no plastic.


100% Acid-free paper mount.