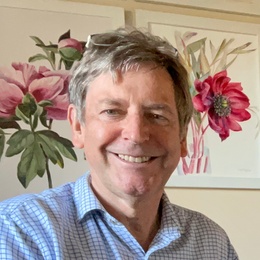 Alan Taylor
Sheffield, United Kingdom
10 products in catalog
About
I painted my first serious oil painting when I was 10 years old. That is when I realised I was destined to be an 'artist' or more accurately a 'painter'.
Following Barnsley School of Art and Leeds Beckett University I declared myself to be a professional artist.
For over 40 years I have taken on virtually every kind of commission you can imagine. As well as paintings I have produced hundreds of large scale murals, and worked on many interior design related projects throughout the UK and sometimes abroad.
I am inspired by the artists' workshops of the Renaissance when 'artisans' knew their craft and with the spirit and techniques of the Impressionists.
My work has brought me into contact with all kinds of people including celebrities and royalty.
In 1997 the Duke of Devonshire unveiled a photograph of me together with a plaque dedicating my murals to the Royal Hallamshire Hospital.
My work has been featured on Yorkshire Television.
One of my paintings hangs alongside an original Joshua Reynolds in a private collection in Surrey.
When not working to commission my paintings are inspired by the historic South Yorkshire village of Wortley (where I live) and the changing seasons. I am surrounded by countryside, animals, and a beautiful garden.
Products offered by Alan Taylor