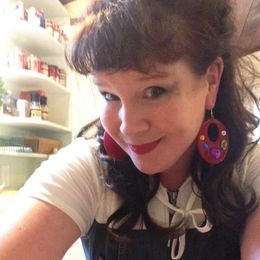 Dana E.M. Art
Medina, United States
About
I'm an artist. People, animals, and life in general are my teachers.
Art was quite a love of mine as a child. Many times it served as an escape from my unhappiness during those years. When I graduated from high school, I was eager to put school behind me. It served as the source of my grief because I was constantly bullied there. I suppose at the time art pretty much went right out the window with the rest of it. So a couple decades passed and everything did a 180 degree turn for the better for me. I was so much happier, working, and enjoying people and life. I have been a frontline healthcare worker by trade for twenty years but still, something was missing.
One day during the pandemic lockdown I came across a picture in which the artist had made a drawing where each image was a reference to a particular song by the Beatles. Now let me just say, I am a biiiig U2 fan and right away I thought, What a cool idea! Someone needs to make one of these for U2! I thought, Well wait a second, I can draw. I was in advanced art back in school. I will do it, it will be so fun!... So i did! It was then that I realized how much I had been missing art from my adult life. At the risk of sounding a bit cliche.... the rest is history!
I am having the time of my life creating again now, and have been a bit floored by the positive feedback I have received. How funny it is that my favorite band in the universe, in a roundabout way, reunited me with an old love and confidant that is art.
PRIVATE AND COMMERCIAL ART LICENCING AND COMMISSIONS - Available only directly through me, please contact me to discuss your art needs at
[email protected]
Awards
2000 • I haven't won an award but I used to fix up old Barbie dolls and had three pictured in Barbie Bazaar magazine.
Products offered by Dana E.M. Art