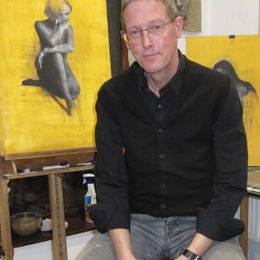 Figurative Art by Patrick Palmer
Windsor, United Kingdom
26 products in catalog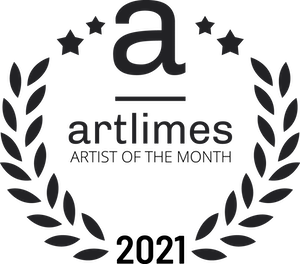 Our
Expert's
Perspective
Patrick Palmer is a figurative artist based in London. He is all about capturing the female form - subtle, classical nudes in oil, charcoal, graphite and red chalk, images emerging out of nowhere and escaping gracefully into life to tell a story. All emotions are expressed through posture and detail, happy or sad, wild or calm, seductive or hopeful.
He chooses along the way what parts of the body are important to fill in and what to omit, that's why every piece of his art is unique, authentic and minimalistic to its core. The passing of time forces improvements in almost all aspects of life, the missing body elements of almost every painting convey this message directly to the viewer's psyche. Besides the less is more principal.
Patrick's distinctive style of incompleteness is his way to interact with people who see his work, by giving them enough information sets them free to fill the blank parts. He is very spontaneous and at the end of each day he uses up all his leftover paint on experimental canvases, with no restrictions applied, just playing and experimenting.
Curated by Kelly Kaimaki, Creative Writer / Curator
About
Generally considered one of the Uk's leading figure-artists, specialising the female form - subtle, classical nudes in oil, red chalk, graphite and charcoal.
My work has been included in the books 'Images of Women in Art' and 'Musings of Miss Yellow'.
As well as being a stay-at-home Dad, I now paint from my Windsor studio and run my own life-drawing classes at the Windsor Art Centre.
Shows
2019 - June • Form at Box Galleries, Box Galleries, London, United Kingdom
2019 - April • Celebrating the Human Form, Saatchi Online, London, United Kingdom
Products offered by Figurative Art by Patrick Palmer