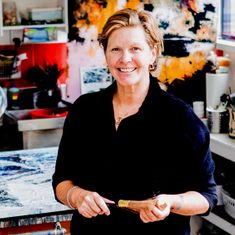 LynneGO Art | Lynne Godina-Orme
Nutfield, Australia
135 products in catalog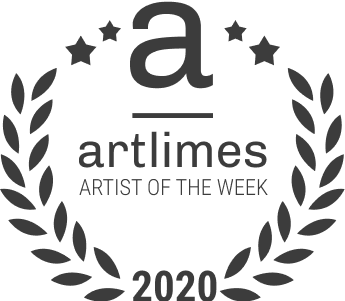 Our
Expert's
Perspective
Hang on gently upon the horizon of colours, at velvet blossoming explosions of expression like a running child in meadows. Life in its fullest abstract version has a delicate twisted reality to reveal and feed your insatiable imagination. Besides paintings of trembling encounters with oceans, unshadowed ballerinas ruling the way and worlds facing their own abyss, there is an organised chaos naturally absorbing all your worries like a great window.
All artworks of Lynne Godina-Orme are a manifestation of abstract merging of colours, a magnificent blending that forms expression. A constant invitation to start a conversation, connect with the unknown and enjoy the state of simply being. An ongoing set of vivid conceptual formations that allow spiritual and mental freedom, a conjectural metaphysical stimulus.
This artist is an alchemist, who knows exactly how to purify, mature and perfect her art in order to return it to you as an unconditional and alternative universe. Bringing you modern ways to escape, form consciousness and experiment with cryptic symbolism. The knowledge that there is life beyond this one, evokes a playful tease with all possibilities, an illusion is proof that you don't always see what you think you do. And perhaps this very world, stands as an abstract reflection to others far away.
Curated by Kelly Kaimaki, Creative Writer / Curator
About
I am an artist that loves blending and merging colours' to allow the free forming expression that comes from creation. Abstracts are so personal. I ask the viewer to go into the piece and explore. My paintings are hanging in private and commercial collections in every corner of Australia wide as worldwide. I feel privileged to create art that will evoke discussion and enjoyment' to people I may never meet' but still have a connection with. Dive in and discover.
Products offered by LynneGO Art | Lynne Godina-Orme