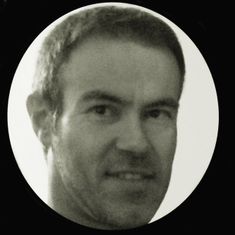 Paulo Vilarinho
AVEIRO, Portugal
About
Paulo Vilarinho aka Vila, born in 1972.
Visual Artist from Portugal
"Vila show us a singular mixture between order, beauty and chaos... deeply inspired by Movements like Surrealism, Pop Surrealism, Pop Art, Street Art.
The viewer is subtly invited into each work... to process and decode all the available information."
Represented in multiple Art Collections from... Portugal, France, Germany, Italy, Austria, Turkey, Saudi Arabia, Canada, United States and United Kingdom.
Awards
2002 • Won an Honourable Mention - Aveiro's National Art Prize "Jovem Criador"="Young Creative"- Photography Award.
2001 • Won the 1ºPrize - Aveiro´s National Painting Award "Artistas à solta" - "Loose Artists" ...Sponsored by Forum Aveiro/ Papelave & Sacramento Art Gallery .
Shows
2020 • "Together we are one"...invited by the Suiss Art Galery ARTBOX., SWISSARTEXPO - Contemporary Art Fair, Zurich, Switzerland
Products offered by Paulo Vilarinho