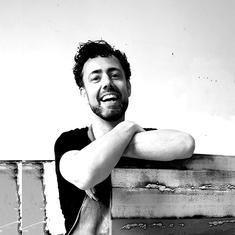 ronaldhunter
Rotterdam, Netherlands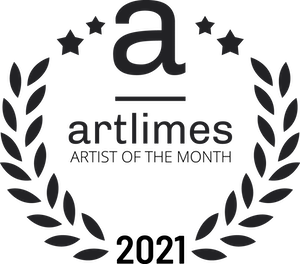 Our
Expert's
Perspective
Layers upon layers of street posters tell a different story every time, the same old walls are revolutionised with new shapes, texture and colours imitating the endless passing of life before your eyes. This very notion inspires Ronald Hunter to reinvent his art constantly; despite using more or less the same materials, every one of his pieces is as unique as every human being on this planet.
Ronald is an abstract and modern painter, best known for his versatile colouring and interesting textures. He has a background in graphic design, and therefore elements of graphic art and typography are apparent in his work. Pop art portraits are also his speciality, their distinctive art form and vibrancy is something that fascinates him. Bright neon and contrasting colours are often used in order to give the illusion that faces emerging from almost another dimension. He usually stays away from famous personas, as he wants the face on his canvases to stay neutral for the viewer. Although he made an exception for Frida Kahlo!
Ronald is an advocate of affordable art and he wants to make original art accessible to a wide audience. This full-time independent artist in his charismatic way exhibits artworks that fit any kind of environment, as every painting leaves an open space for interpretation. Modern and full of light, energetic and colourful, calm and atmospheric, the choice is yours.
Curated by Kelly Kaimaki, Creative Writer / Curator
About
Ronald Hunter: Fulltime independent Dutch artist, well-known for creating large colorful abstract paintings.
Style: My workstyle is best known for its multiple layering of colors. As you will notice in all my work, you will find pieces of graphic art and typography. I was a graphic Artist/Designer before I was a painter, and it still is a source of inspiration for me.
Inspiration: Layers of street posters fascinate me. With their seemingly random shapes, colors, texture – changing over time. Together they form a work of art – something I also want to reflect in my own work. With multiple layers of colors and texture I want to give each painting a unique mood and depth – no two paintings are ever the same.
The paintings: All my work is signed on front and back – all paintings are ready to hang.
My paintings have been sold to offices, shops and private residences in USA, Canada, Singapore, South-Korea, Australia and Europe. Up until now in more than 56 countries!
I am continuously developing my style, hopefully keeping it interesting for you to come back for another visit. Don't hesitate to contact me, I will be happy to answer all your questions. Thank you for your interest hope you like it!
Shows
2022 • Ronald Hunter, Rotterdam CS Station, Rotterdam, Netherlands
2021 - May • Ronald Hunter Exposeert, Roxier Art Gallery, Rotterdam, Netherlands
2017 • Ronald Hunter Exhibition, Affordable Art Fair, Amsterdam, Netherlands
Products offered by ronaldhunter