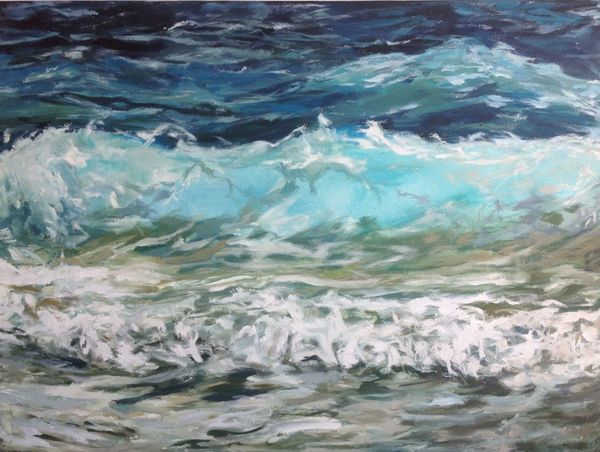 Samil Beach
, 2018
Anyck Alvarez Kerloch
Acrylic on canvas
Original Painting, 120 x 89 x 2 cm
15% OFF
with code SUMMERTIME.
Ships from Spain for

£122.07
Offered by
alvarezkerloch
Spain
About the Product
Acrylic on canvas. I live by the sea and this has become one of my recurrent themes. I often go to Samil beach to swim or watch the waves. It is soothing. The work would be sent unmounted and rolled in a tube.
About Anyck Alvarez Kerloch
Born in France, moved to Canada at an early age, where she spent her formative years. Now works and lives in Spain. Anyck Alvarez Kerloch considers herself a figurative painter, with abstract drawing techniques.
Education: BFA Concordia University, Montreal, Canada.
Faculty of Fine Arts, University of Vigo, Spain.