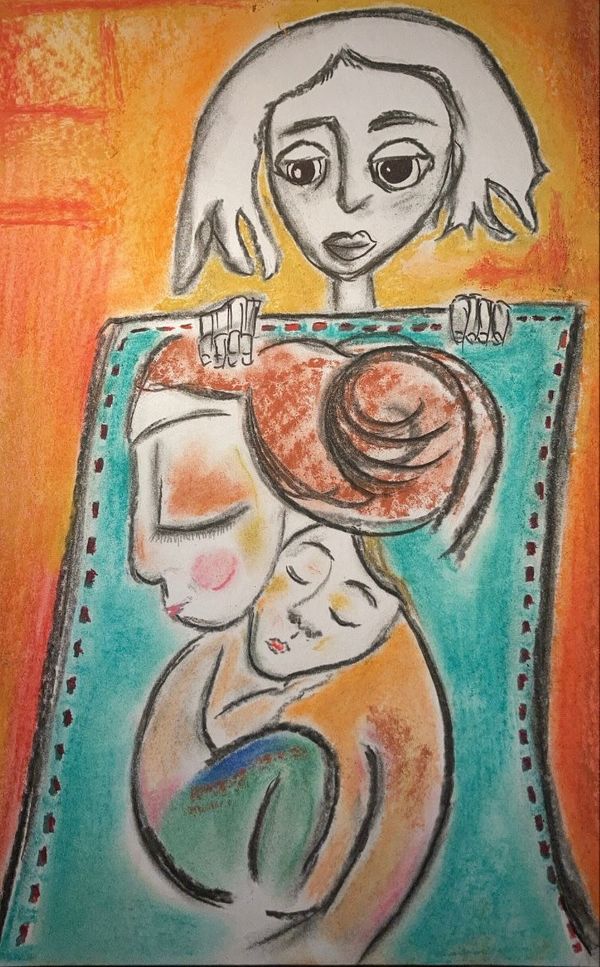 Forget Me Not
, 2021
Eva Vasilopoulou
Oil pastel and chalk pastel on aquarella
Original Painting, 35 x 49 x 1 cm
Free Shipping

from Greece
15% OFF
with code 15OFF4U.

Offered by
ataraxia
Greece
About Eva Vasilopoulou
My name is Eva Vasilopoulou and I am a director for film and television, born and raised in Athens Greece. Some of my passions in life are travelling and photography and lately this love of expressing myself has led to my being self-taught in the art of drawing. My paintings could almost be seen as something a child would draw with vibrant colours, which I mix by hand using my fingers and clear images.
Through my art, I hope people will be able to find a piece of themselves as well.
MORE SELECTIONS

FROM ataraxia
MORE Surrealism

SELECTIONS