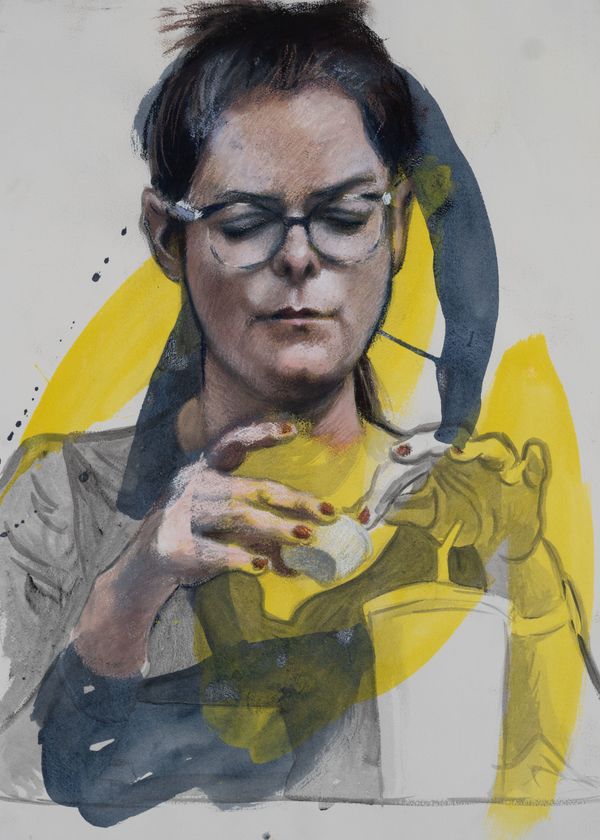 French Touch/Macdo 3
, 2018
Bruandet
Acrylics and pastel on paper
Original Painting, 60 x 0.5 x 80 cm
15% OFF
with code SUMMERTIME.
Free Shipping

from France
Offered by
Bruandet
France
About the Product
Inscribed in 2010 on the Representative List of the Intangible Cultural Heritage of Humanity
The gastronomic meal of the French is a customary social practice for celebrating important moments in the lives of individuals and groups, such as births, weddings, birthdays, anniversaries, achievements and reunions.
About Bruandet
After studying philosophy and graduating from the Paris Fine Arts School, I began a career as a sculptor and painter. Until 2013 my approach is essentially abstract inspired by the mechanical world.
From 2013, the figuration takes back its rights and the human figure imposes itself little by little until the big portraits of ordinary people that I stick today in the streets.