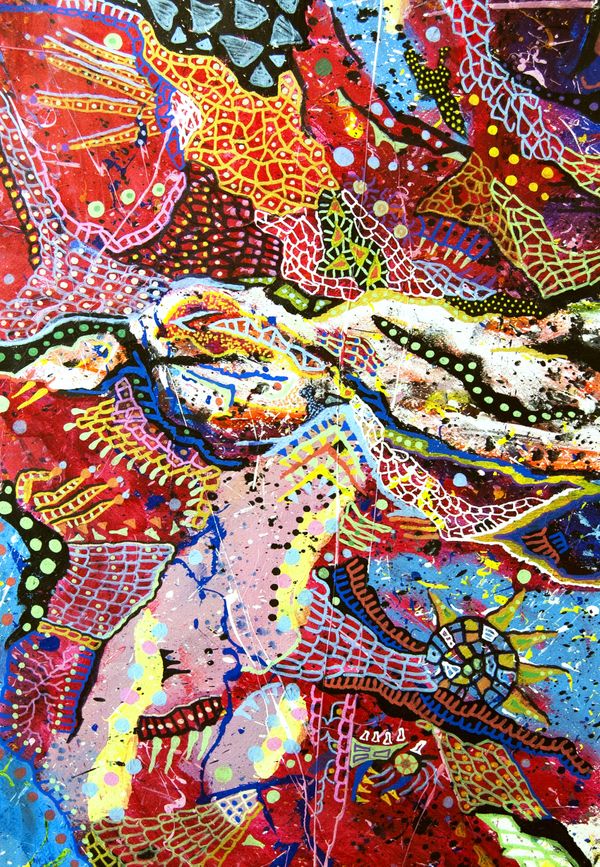 Goldmine
, 2018
Diego Lazzarin
Acrylics and markers on 50% cotton cardboard 300 gr
Original Artwork, 50 x 70 cm
Unique Edition, 1 of 1
15% OFF
with code 15OFF4U.
✔
Certificate of Authenticity

Offered by
Diego Lazzarin
Italy
Return Policy
7 day money back guarantee
Return Policy Terms
Painting must be returned in good condition within 7 days of receipt. Painting must be securely packed and shipped back to vendor.
About Diego Lazzarin
Born upside-down in 1979. In 2005 I graduated in Scenography at Brera Art Academy. At the age of 25 I started directing and producing music videos and animated short movies. At the same time I have been working on my paintings. In 2017 I spent three months in Vietnam participating to +0: an international art residence in Cu-Chi (Ho Chi Minh). I am currently painting carnivorous flowers living in mental gardens. I am also creating sculptures and masks.
MORE SELECTIONS

FROM Diego Lazzarin