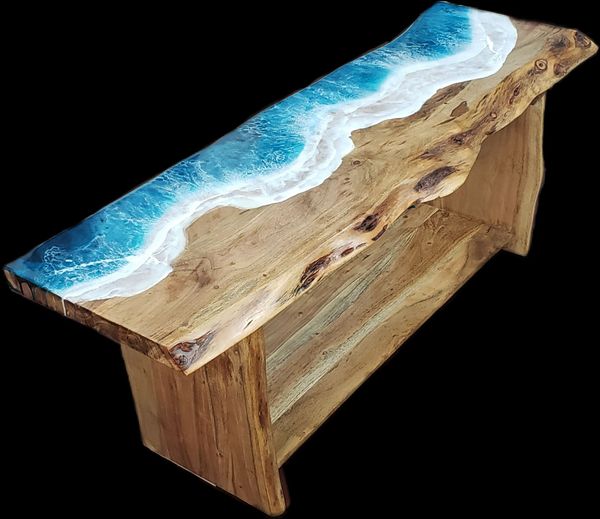 Live Edge Ocean Waves Bench
, 2020
Jane Biven
Epoxy resin and wood
Original Item, 127 x 45.72 x 38.1 cm
Unique Edition, 1 of 1
Ships from United States for

£103.95

Offered by
HalfBakedArt
United States
Return Policy
I don't accept returns or exchanges But please contact me if you have any problems with your order.
Return Policy Terms
If there's a problem w/ your order, we are happy to help! All sales are considered final. Any returned, refused or 'undeliverable' packages will be responsible for ALL shipping costs + 15% restocking fee. The remaining balance will be refunded once the item(s) arrived in re-sellable condition within 15 days of purchase. If you enter the wrong address or incomplete delivery info, the cost of re-shipping must be paid when returned package arrives intact.
About Jane Biven
Jane Biven is an American artist whose colourful abstract paintings are created using her own mixed media technique, combining acrylic and ink with epoxy resin. Jane's large scale artworks are displayed in several major hotels throughout the US, as well as public and private collections worldwide.
MORE SELECTIONS

FROM HalfBakedArt