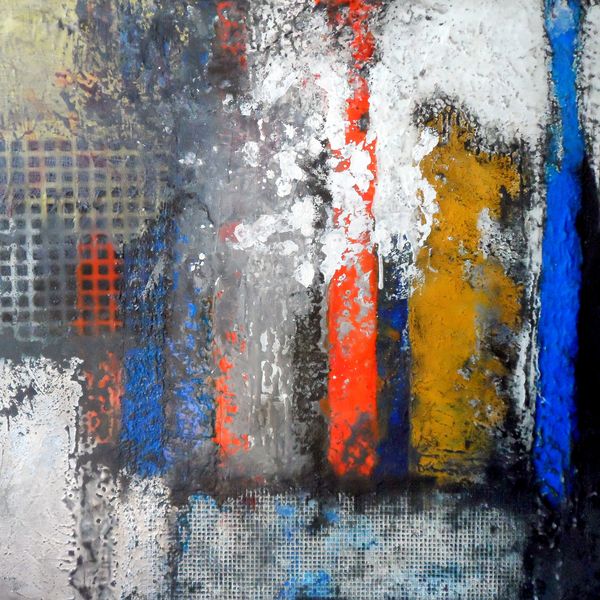 Whiter Shade of Pale
, 2015
Jane Biven
Mixed media on canvas
Original Painting, 91.44 x 91.44 x 3.81 cm
15% OFF
with code OTMNWHISPRS.
Ships from United States for

£119.09


Offered by
HalfBakedArt
United States
About the Product
Heavy texture and bold contrast of color convey an urban industrial feel. Mixed media painting on canvas.
About Jane Biven
Jane Biven is an American artist whose colourful abstract paintings are created using her own mixed media technique, combining acrylic and ink with epoxy resin. Jane's large scale artworks are displayed in several major hotels throughout the US, as well as public and private collections worldwide.
Return Policy
Within 30 days of purchase in perfect condition
Return Policy Terms
Must contact me for instructions. Must be received in new condition and within 30 days of purchase. Buyer is responsible for all shipping cost.