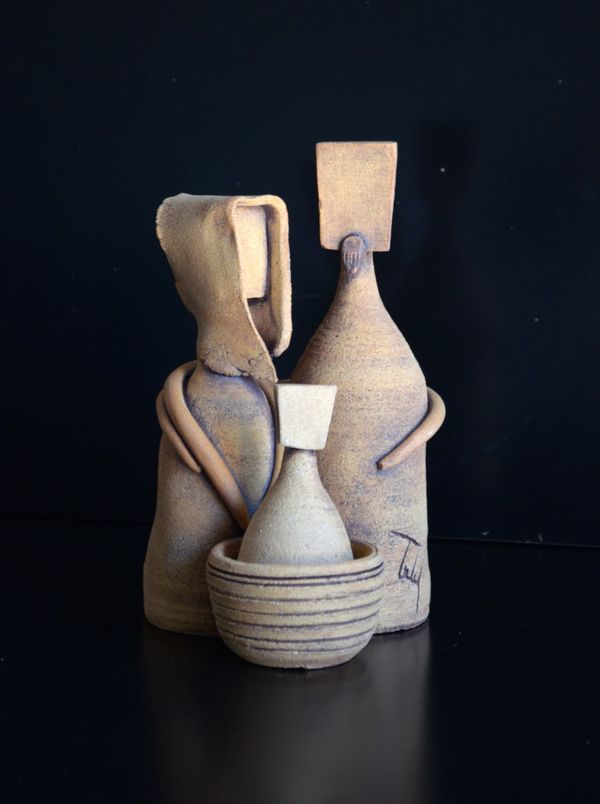 Nativity Scene 15
, 2019
Isabel Robledo
clay Bottles
Original Sculpture, 15 x 22 x 14 cm
15% OFF
with code OTMNWHISPRS.
Ships from Spain for

£107.21


Offered by
isabelrobledo
Spain
About the Product
I was thinking in a present to my sister, she collects Nativity scenes from around the world. This was my present to her but there are lots of people around the world that collects Nativity scenes. Mine is done with clay bottles.
All of pieces are different, taller, big, Mary with mantle big or small, Joseph with beard or without beard ... Baby Jesus could be big or small. It's a serial of works but all of them are different than the other ones.
About Isabel Robledo
I was born in 1970 in Cantabria, Spain, I'm living and working in Salamanca.
My paintings reflect my love of the outdoors, especially those places near a stream, a river, a lake, or the sea.
Since I try only to include as much detail as necessary to capture the essence of a scene.
I've been painting all my life. I love painting and making pottery. I hope you can enjoy my artwork as much as I enjoy doing it.
I worked for 17 years as a graphic designer; therefore, my work is affected by this experience.