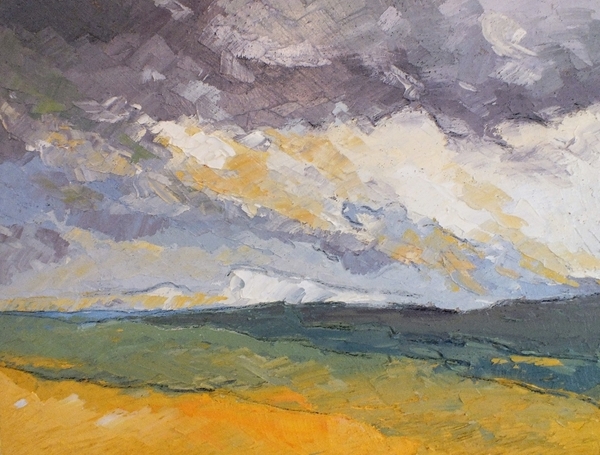 Storm Overhead
, 2017
Lucy Fiona Morrison
Oil on linen
Original Painting, 80 x 60 x 3 cm
15% OFF
with code OTMNWHISPRS.
Free Shipping

from United Kingdom


Offered by
Lucy Fiona Morrison
United Kingdom
About the Product
'Storm Overhead' has brilliant texture with layers built with oil and charcoal. Dark clouds threaten a storm over a beautiful vista.
This piece is made from raw pigment mixed with linseed oil ensuring high quality oil paint. Constructed to fit the requirements of individual projects, these hand-built, traditional oil painting surfaces are sized and primed with PH Neutral PVA & Primer. The weave of these fabrics allow for more paint to be held, giving an brilliant, intense depth of colour.
Original oil on Linen, signed on the front and back. This would make a grand feature in any home or a special gift
About Lucy Fiona Morrison
Having established a reputation as a painter Lucy Fiona Morrison is renowned for capturing the character and essence of the land, being compelled to translate the breadth of colours, shapes and forms onto canvas. Her gestural oil paintings are composed of expressive colours and richly textured brushwork, offering abstract representations of the landscape.
Career highlights include exhibiting at The Other Art Fair, Bristol, Art Fair East, Norwich, The Great Yorkshire Show, Harrogate, The Brick Lane Gallery, London. Morrison's paintings are held in private collections internationally.