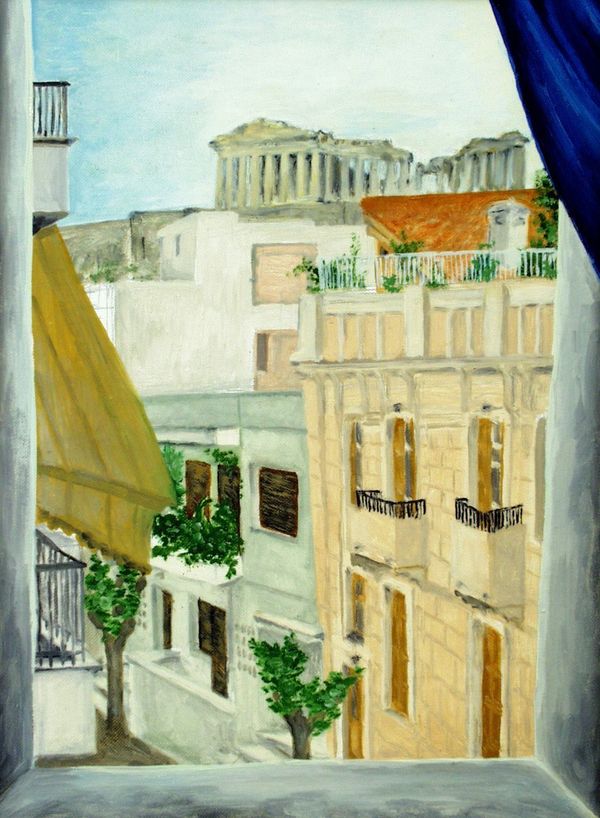 View of the Acropolis from my Window
, 2001
Marina Ross
Oil on linen
Original Painting, 25 x 35 x 2 cm
Free Shipping

from Greece
15% OFF
with code 15OFF4U.

Offered by
Marina Ross
Greece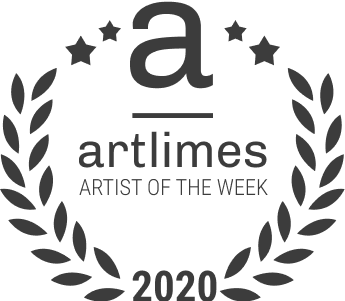 Our
Expert's
Perspective
From the Greek temple of Poseidon in Greece to a Springtime view of the Acropolis hill; roses, poppies and olive trees surrender magically before your eyes only to entice you into their immense beauty. As if you can almost feel the bright sun caressing your face and happiness radiating through the fragrance of every flower that draws all good things towards you. The art of Marina Ross is a magic stroll of freedom, attributed to our fundamental origin of nature.
Every oil painting is a sheer reminder that fulfilment lies in simple things, in golden sunsets and in the clear blue waters of Aegean Sea. Every ink mark is a constant escape to the cobbled streets of dainty towns and cosy moments upon a Persian carpet, feeling the rough or soft texture of everything that surrounds us.
This artist is all about feelings, moods and long forgotten emotions. She miraculously brings eternal summer to your heart, rebirth of consciousness and appreciation of life itself. Simply place a seashell to your ear and let it serenade you until morning...


Curated by


Kelly Kaimaki, Creative Writer / Curator
About Marina Ross
From the family of scientists, she received a university degree in the natural sciences of marine biology. Since childhood, she loved the sea and has an innate talent for drawing. A few years ago, after a severe car accident, she found the strength to continue living, devoting herself to her favourite things - the sea, painting and roses. Lives on the shores of the Aegean, combining her passion for marine science and painting, and where she has an art studio with a magnificent garden full of roses.
MORE SELECTIONS

FROM Marina Ross