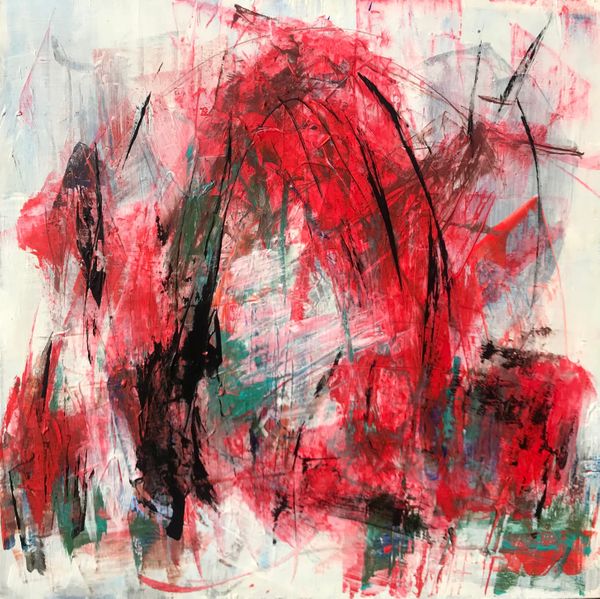 Imagine
, 2022
Michelle Hold
Acrylics and pigments on canvas
Original Painting, 60 x 60 x 4 cm
Ships from Italy for

£56.54
15% OFF
with code 15OFF4U.
✔
Certificate of Authenticity
Return Policy
no returns
Return Policy Terms
no
About Michelle Hold
Award-winning artist, born in Germany, Michelle lived long periods of time in Paris, New York, Hong Kong, London, now she is based in Italy, close to Milan. She has exhibited solo shows throughout Europe and China, participated in group shows worldwide, and in international art fairs in Berlin, Milan, Miami; Athens, Vilnius. Her works are privately collected around the world.
www.michellehold.com
Michelle's paintings can be called a balance between aesthetic contemplation and poetic narrative, a visible declaration of an archaic language of the soul. Much more than just abstract paintings her work is layered, lyrical, euphoric yet pensive energy going far beyond expressionism. The presence or absence of colour hues is a specific way to propel wishes, hopes and dreams. Colour is a living and pulsating entity that offers an agreement between who is painting and who is looking at the canvas, resulting in a profound connection between the inner world of who is looking and the desire of the artist to convey. Feelings, emotions and the scarcity of beauty in current times inspire Michelle Hold to paint, creating abstract works which hold a special connection with the viewer, a personal moment frozen in time where all is possible.
Time spent studying architecture has influenced her construction methods, creating images with multiple layering while her experience in the textile industry has formed her equilibrated use of colour. Her paintings which vary in size and style are created with 'dance like' gestures. They are dramatic yet peaceful, loud and vibrant with space for quiet contemplation. They are the artist's visual representation of the eternal energy of the universe.