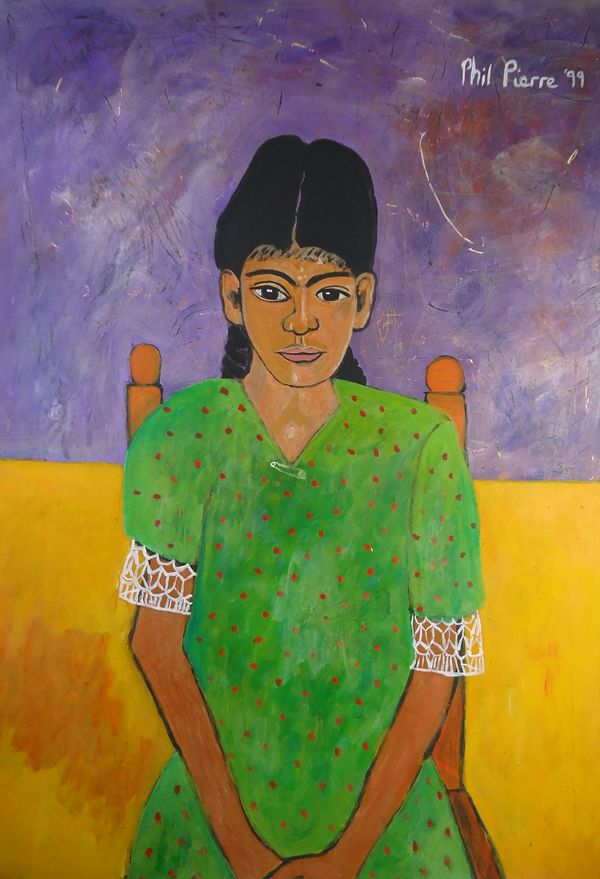 After Frida Kahlo's Girl in Green Dress
, 1999
Phil Pierre
Acrylic on board
Original Painting, 91 x 123 x 0.5 cm
15% OFF
with code OTMNWHISPRS.
Free Shipping

from United Kingdom


Offered by
PierreArtPlus
United Kingdom
About the Product
Title: 'After Frida Kahlo's' Girl In Green Dress'
Size: 123cm x 91cm x 0.5cm
Materials: Acrylic on board.
Frame required
Details: From my private collection. Previously unreleased.
About Phil Pierre
IT'S NOT ABOUT ME . IT'S ABOUT THE WORK. YOU LIKE OR YOU DON'T. I OBJECT TO THIS NEW REQUIREMENT AND WILL DELETE EVERTHING TO AVOID THE MANIPULATION OF IT IF I HAVE TO. SEE IF I CARE.