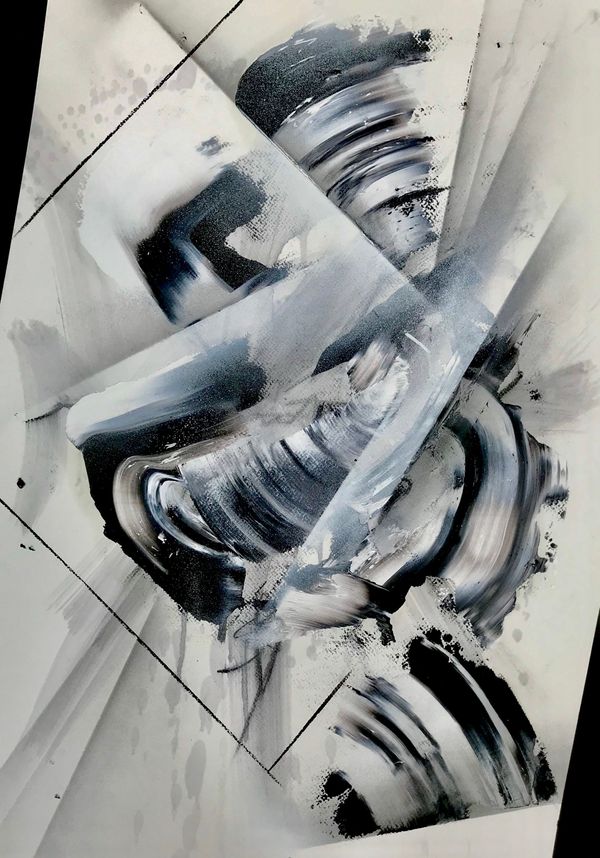 Cloudy
, 2019
Richard Shipley
Oil, acrylic & spray paint on paper
Original Artwork, 50 x 70 cm
Unique Edition, 1 of 1
Ships from United Kingdom for

£10.00
15% OFF
with code 15OFF4U.

Offered by
Richard Shipley
United Kingdom
Return Policy
Return policy
Return Policy Terms
Paintings ordered within a 30 day window can be returned as long as they have not sustained damage and shipping is covered by the buyer. We recommend insuring the return to cover the original purchase amount plus all shipping costs.
About Richard Shipley
Richard Shipley hails originally from York (North Yorkshire), where he began painting in the 1980s as a graffiti artist. Under the pseudonym, CageOne; now living in the South West of England, Richard's artwork is continually evolving and has been stripped back in to a pure abstract aesthetic, while keeping its roots in graffiti art that features private collections and Art exhibitions across the globe.
Richards work is produced using traditional methods i.e. paints on canvas/paper and more recently, digital formats such as procreate and photoshop. The work is heavily influenced by the urban environment in which he lives, creating compositions based on the architecture of his home town of Bristol (UK). Often taking a street scene and re-imagining it by painting what he sees from different angles, from above and creating transparent objects that fit together to form an interesting composition. His work blends both organic and geometric forms. Always trying to find the perfect balance. Richards work is available as original paintings, limited edition prints and now his digital works can be collected as NFT's (crypto art)
With an inspired acknowledgement of such pioneers as Boccioni, Richter and Malevich. Richard manifests both depth and dynamism in each piece, always experimenting and developing his work in new media.