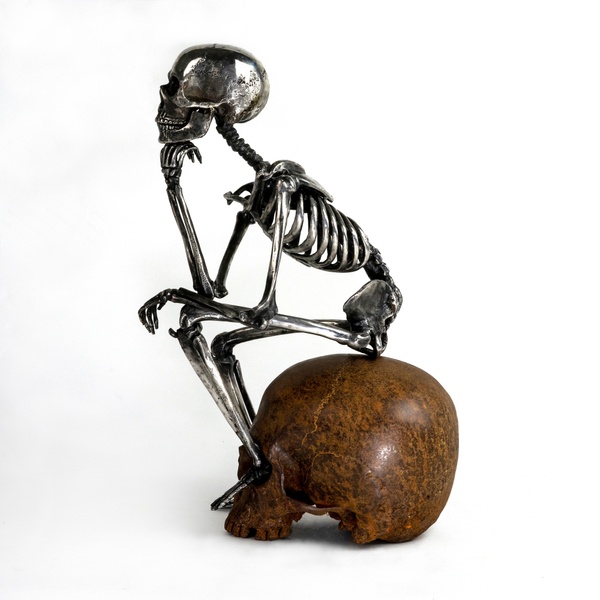 The Thinker
, 2023
Skelemental Art
Roughly 1/3 life size in stainless steel with a polished finish. Sitting on an aged full size mild steel skull with a russet finish.
Original Sculpture, 20.32 x 38.1 x 25.4 cm
Limited Edition of 13
Free Shipping

from United Kingdom
15% OFF
with code 15OFF4U.
✔
Certificate of Authenticity
Offered by
Skelemental Art
United Kingdom
About Skelemental Art
Simon Fearnhamm is the founder of Raven Armoury and over the past few decades, he has become renowned not just for fine quality hand-made swords but also for his sculpture work in steel, bronze and silver. SKELEMENTAL represents the sculpture aspect of Raven Armoury. Working with his three sons, Robin, Thomas and Maxim, Simon creates unusual sculpture – mostly with a touch of the macabre. In his gallery there are skulls, skeletons and the like in all manner of sizes and poses, some are completely original works of art and others are produced as small limited editions.
MORE SELECTIONS

FROM Skelemental Art