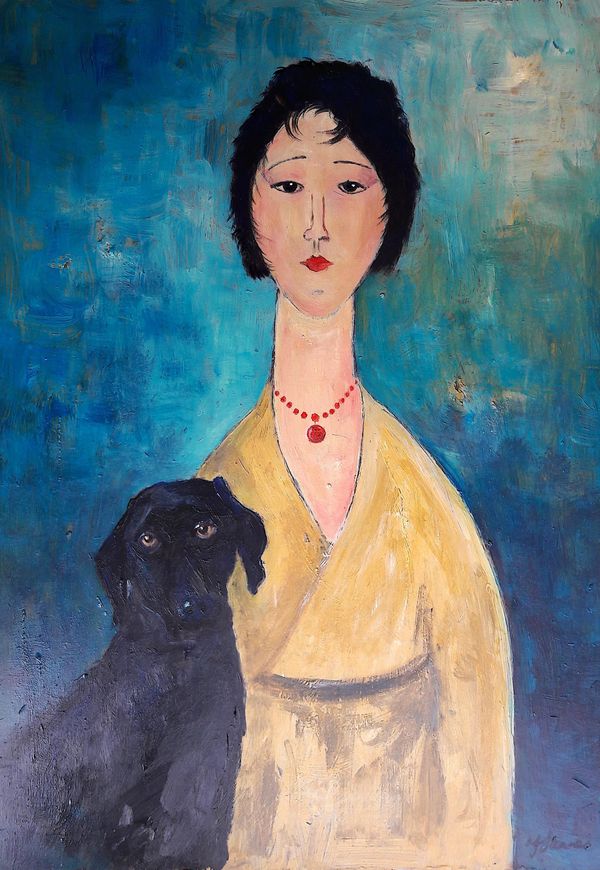 Woman Black Labrador Dog
, 2017
Teresa Tanner
Oil and ink on board
Original Painting, 29.84 x 41.91 x 0.76 cm
15% OFF
with code SUMMERTIME.
Free Shipping

from United Kingdom
Offered by
Teresa Tanner
United Kingdom
About the Product
A departure from my usual style, I love the simplicity of Modigliani portraits and have applied some of his expressionist techniques to create my own version. This is one of a series of small portraits people with their pets. They say that people often resemble their owners ! This version has a Woman with her black labrador dog. Oil and some ink with surface texture on board, signed. Sealed for durability. Ready for your own frame. Fits A3 frame. Frame is not included. Larger versions available. I CAN DO COMMISSIONS IN THIS STYLE FROM YOUR OWN GOOD PHOTOGRAPHS.
About Teresa Tanner
Having been teaching Art & Painting for several years I now feel free to dispense with any formal boundaries, happily mixing mediums. What is important to me is to capture the essence of the local environment, whether it be the remote local marshland or the rapidly disappearing old apple orchards of England. My speciality is tree painting and I enjoy capturing their beauty through the seasons.
I have chosen to include a selection of varied works in a different medium: oil, acrylic, watercolour, ink, wax & organic material.