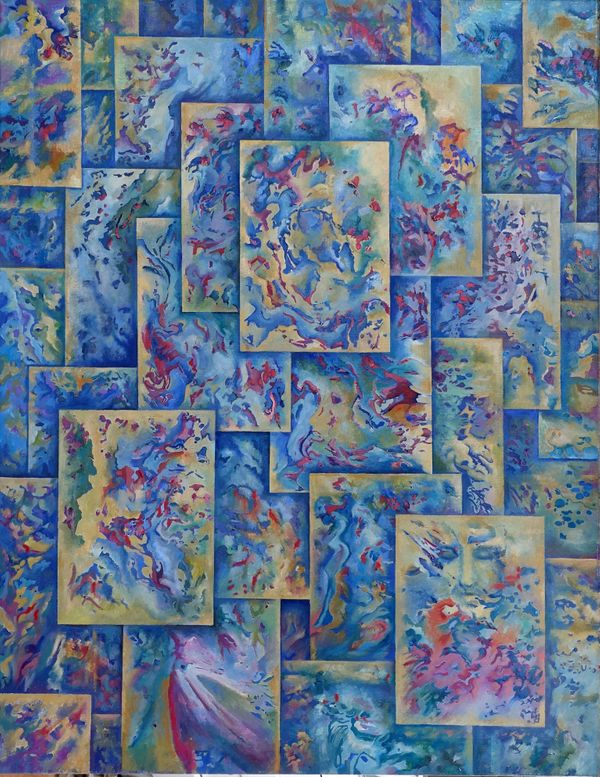 Memories and Thoughts in an Ordered Mind
, 2015
Terrence Michael Ffyffe (AKA) terry Ffyffe
Michael Harding Oil Paint
Original Painting, 70 x 90 x 2.5 cm
Free Shipping

from United Kingdom
15% OFF
with code 15OFF4U.
Offered by
Terrence Michael Ffyffe
United Kingdom
About Terrence Michael Ffyffe (AKA) terry Ffyffe
Terrence Michael Ffyffe was born in Melbourne, Australia.
He studied Art at Swinburne University under Jeffrey Makin and Roger Kemp. After living the Bohemian life of a painter in Carlton, extensive travels in the Australian Outback and several solo shows he came to England to study the Old masters of European Painting at first hand. Unknown in the UK he painted portraits to support himself while developing his uniquely expressive style.
He eventually came to the attention of the art critics Edward Lucie Smith and the late Daniel Farson who introduced him to the London School. He has won a number of National Competitions, notably the Discerning Eye and held many solo Exhibitions with the now defunct Lamont Gallery.
Ffyffe turned his back on the Art world for a number of years and painted a series of large Religious works about the Passion of Christ. It was when he was at the end of this project that he had a number of profound mystical experiences which has lead to the Invention of a new form of Painting.
He calls it 'Cosmic' Art.
MORE SELECTIONS

FROM Terrence Michael Ffyffe