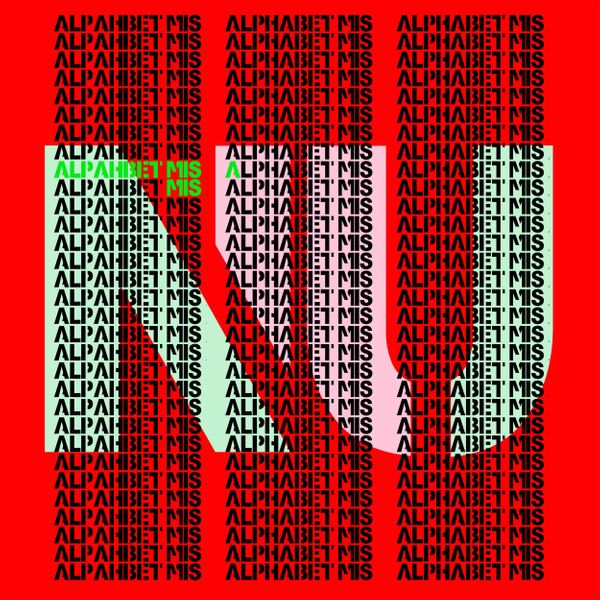 Alphabet Mis a Nu v.08.1
, 2018
Andrea Nada LosOtros
Ink, acrylic paint, paper on dibond sheet
Original Print, 50 x 50 x 1 cm
Limited Edition of 5
Free Shipping

from Greece
Offered by
THE ART GALLERY
Greece
About Andrea Nada LosOtros
Andrea Nada chooses not to share any personal information, but to remain anonymous. Believing that the work is more important than the conveyor, he hits the street with his face covered. He uses words and sometimes images to show that in the end, we are all part of one worldwide culture…
He lives and works in Barcelona, Spain.
As he remarks "I explore the materiality of the language, the phonetic, the visual and the poetic dimensions of a text or a word as an entity in the context of human relations. I am drawn to what lies among and underneath the uttered and the suppressed. I expose the intersection of the aural and the visual, where text and involuntary sounds are transformed into a visible, physical form. Eventually words are muffled, subtracted, removed from speech, configuring blocks or silent pauses. I strip away from the narrative in order to reveal the structural notions of the emotional experience".
± Painting as Writing ± Image as Text ±
[Curriculum Vitae on My Own Words]
My work is dealing with memories, my own and the ones I collect in everyday life from surroundings. The search is endless thus my work of documenting them is still long. I learn and use a new language that invents itself along the way.
They constitute my curriculum vitae.
MORE SELECTIONS

FROM THE ART GALLERY
MORE Giclée Print

SELECTIONS