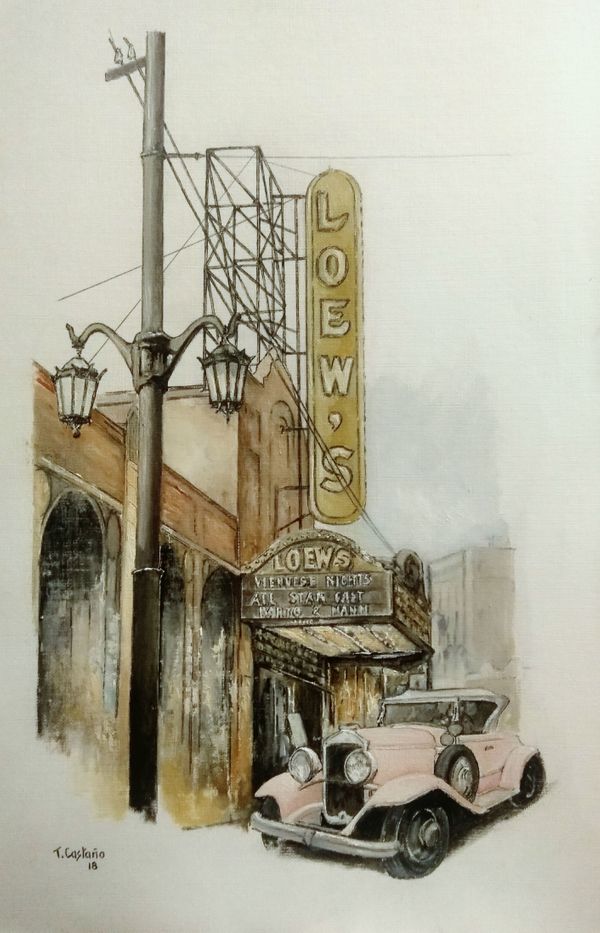 Loew's Theatre-New York 1930
, 2018
Tomás Castano
Fine Art Paper
19.58 x 30.48 cm
Limited Edition 1 of 1
Acrylic glass, Show White mountboard
Free Shipping

/ Ships in 1-2 days
✔
Certificate of Authenticity


Offered by
Tomas Castano
Spain
About Tomás Castano
Tomas Castaño was born in Santander (Spain) in 1953. Self-taught, Tomas carved out his skills based on determination and enthusiasm. He has a realistic style, his paintings are very well drawn, and he is also precise of the composition and perspective of his works. He is a landscape artist but characterized by his architectural work.
His work is characterized by a serene and poetic realism, which translates the artist's delight when he paints streets of old quarters, antique buildings and facades with tradition. His paintings catch the magic of the aesthetics of the antiques and transmit all the warmth and humanization of unprocessed environments by modern life.
He has shown his work in group exhibitions in several countries such as Germany, Netherlands, India, USA, Germany, Ireland, Rumanía, France, Portugal, Taiwan, México, Argentina, Japan, Italy, Korea and numerous solo and group exhibitions in Spain. Tomas Castaño works represented Cantabria in the Florence Biennale in the 2005 edition.
His work is recognized by the distinctive style and ambience that he creates in finishing his series of old taverns.
His works are in private collections of Spain, México, India, France, Puerto Rico, the USA, Costa Rica and Korea. In 2012 he was invited by The General Electric Company, USA to take part in the exhibition GE's 2012 Hispanic Heritage Month Art Exhibition. He was invited by the Bellarte Gallery Seoul-Korea to participate in the Ibero-American Art Fair Seoul 2012 and 2013, showing his work along with works of prestigious artists such as Fernando Botero, Oswaldo Guayasamin, Rufino Tamayo and Roberto Fabelo. In 2015 he was selected to exhibit in the most prestigious event in Asia: Art Revolution, in Taipei Taiwan, 2016. He has also been a finalist for Art Revolution in Taipei Competition in 2017 and 2018.
The cover of the new Urge Overkill album is my work "Brave Bull", the mythical Chicago band achieved fame with the contribution of their music and the soundtrack to the movie "Pulp fiction" by Quentin Tarantino.
In 2019 he was awarded at Art Revolution Taipei and will attend as a guest artist to the next edition of 2022.
MORE SELECTIONS

FROM Tomas Castano
EDITIONS
by
artlimes
Limited Edition Fine Art Prints
with a Certificate of Authenticity
Handmade to the highest quality, printed, numbered, framed and ready to hang.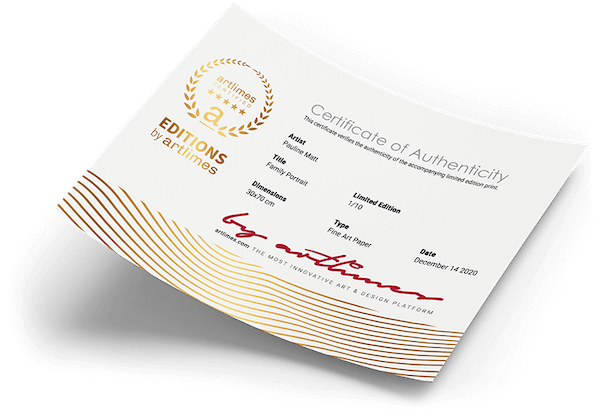 Prints
For our prints we use Enhanced Matte Art (EMA) 200gsm, natural white paper. A premium quality heavyweight fine art print material with a smooth, clean finish. This museum-quality paper is extremely consistent and works perfectly with large, full colour graphics or illustrations. The matte finish emphasises different highlights and tones in the source artworks; helping to create stunning works of art with the detail and vibrancy they deserve.
Frames
Our frames are created from high-quality wood, milled with simple clean lines and presented with a satin finish. This frame has a square profile measuring 20mm (front face) by 23mm (depth from wall). Available in black, white and brown.
Mount
Our Snow White standard mounts are available at depth of 1.4mm. All mounts are "conservation grade", FSC certified, 100% acid free, and will not discolour or fade with age.
Canvas
Our canvas prints are stretched and framed using a 12-colour Giclée process; providing you with spectacular quality each and every time.
Made with and shipped from
Free shipping anywhere in the world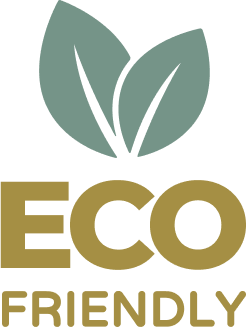 FSC Sustainably sourced paper or wood, from FSC-approved forests.


Printed used using water-based Inks.


Contains no plastic.


100% Acid-free paper mount.