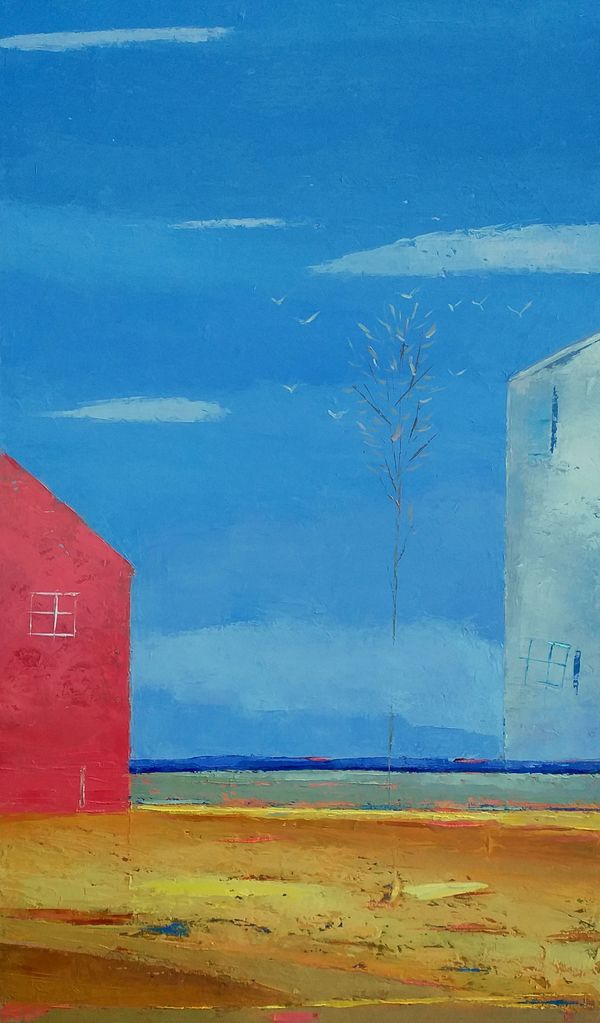 Beside The Tree
, 2022
Kestutis Jauniskis
Oil on canvas
Original Painting, 30 x 50 x 2 cm
Ships from Lithuania for

£26.00
15% OFF
with code 15OFF4U.
✔
Certificate of Authenticity


Offered by
Abstract Painting
Lithuania
Return Policy
Buyer pays for return.
Return Policy Terms
Within 14 days after receiving shipment.
About Kestutis Jauniskis
Kestutis Jauniskis was born in 1961 in Vilnius, the capital of the Republic of Lithuania. Graduating from Vilnius school of Fine Arts in 1985, Jauniskis became interested in the concept of scale, abstraction and abstract painting. The fragments of his native old town were deeply embedded in his memory and so began to profoundly inspire his work. Mixing both abstracted elements with those from his imagination he hopes to create a sense of optimism and light which is fundamental to all his work.
MORE SELECTIONS

FROM Abstract Painting