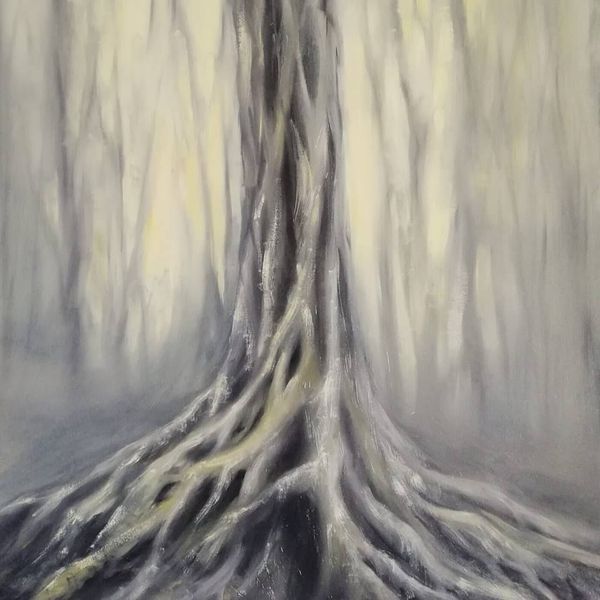 The Old Tree
, 2018
Bruno ramalhete
Oil paint on canvas
Original Painting, 45 x 55 x 2 cm
Free Shipping

from Portugal
15% OFF
with code 15OFF4U.

Offered by
bruno ramalhete artworks
Portugal
About Bruno ramalhete
I am Bruno Miguel Ramalhete Pereira. I was born on 13th August 1982, in Portugal.
I'm a self-taught artist with an interest in arts since childhood, more specifically in painting and drawing.
Sometime later I participated in workshops for oil painting and acrylics.
I did an intensive course in traditional Portuguese tile painting and watercolour.
Continuing to paint landscapes and seascapes, I try to be expressive in my paintings.
My paintings are based on a combination of various textures, aggressive and instinctive brush strokes.
On the canvas everything is possible and the emotions of the moment control the painting.
In my work, I try to create mystery and drama.
My inspiration is based on the occult, life, universe, nature and my art is characterized by free compositions, emotional and personal.
The unknown can be expressed through my work. In addition, my paintings are inspired by the music of nature.
MORE SELECTIONS

FROM bruno ramalhete artworks