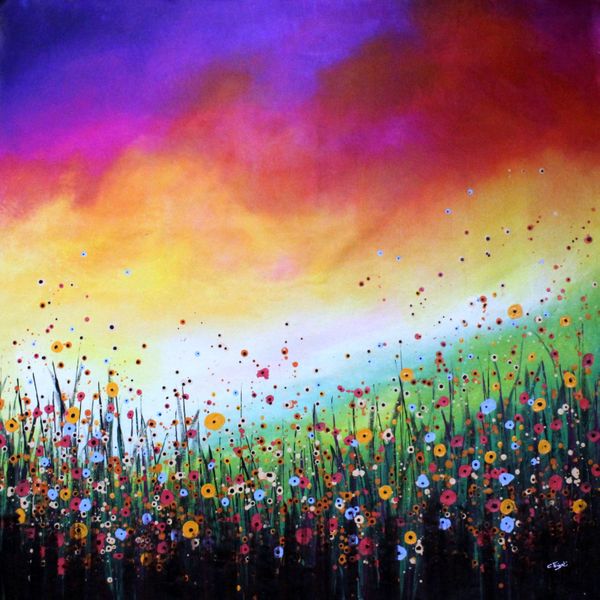 Wonderland
, 2018
Cecilia Frigati
Acrylic paint on unstretched canvas
Original Painting, 129 x 131 x 0.2 cm
15% OFF
with code OTMNWHISPRS.
Ships from Hungary for

£30.00
✔
Certificate of Authenticity
Offered by
Cecilia Frigati Art
Hungary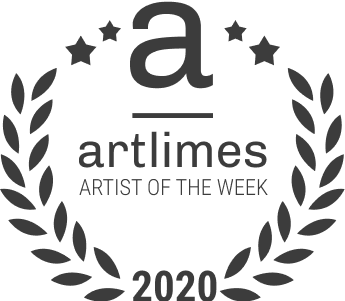 Our
Expert's
Perspective
Cecilia Frigati only needs a plain piece of empty canvas to set her imagination on fire, everything that is depicted is a unique expression of what lies inside or an instant inspiration through observing the natural scenes and events.
The ever-changing environment and the abundance of colours that surround us, keeps her going like it's always the first time. She moves smoothly along the natural course of time, creating multi-dimensional pieces which balance between the abstract and the traditional landscaping.
This artist will be primarily found lurking where the wind blows through the trees or at every wave crash, bringing you composed particles of existence.


Curated by


Kelly Kaimaki, Creative Writer / Curator
About the Product
"Wonderland" is an abstract acrylic landscape on unstretched canvas.
Made with different brushes and textured with palette knives to achieve a brilliant contrast between the dark and light colors.
The artwork is unstretched and it comes in a sturdy tube ready to stretch or frame.
The dimensions are 129 cm x 131 cm / 50.7" x 51.5" it can be stretched to 121 cm x 123 cm / 47.6" x 48.4" by allowing 4 cm / 1.6" on each 4 sides for stretching or it can be framed roughly to the same dimensions - 129 cm x 131 cm / 50.7" x 51.5".
About Cecilia Frigati
Cecilia's artworks are lively and buoyant with explosions of colours and freedom, which mirror the intensity of her own view of the natural sceneries. She is a real creator and inventor, always seeking new forms of art and techniques to express her inner self.
Her paintings generate memories and visions that flow onto her canvas, instantly leaving enough freedom for the viewer for their own interpretation. She specializes in large, contemporary, atmospheric landscapes and super-sized floral compositions using her unique abstract techniques and more organic and intimate abstractions. Her large scale paintings, combined with her unique, free-flowing, abstract techniques, have brought her great recognition. Her works have been selling all over the globe to private collectors and for interior design projects.
Born and raised in Italy, but upon receiving her degree in Painting from the Bologna's illustrious Accademia Di Belle Arti Cecilia, she moved to London, UK. Over the years, she established herself as a full-time independent artist. She currently lives and works in rural Hungary, where she solely focuses on her art practice.
She is a very approachable character who enjoys engaging and working closely with her clients; She lets them be private homeowners or interior design specialists.
Return Policy
14 days after receiving shipment
Return Policy Terms
Buyers pay return